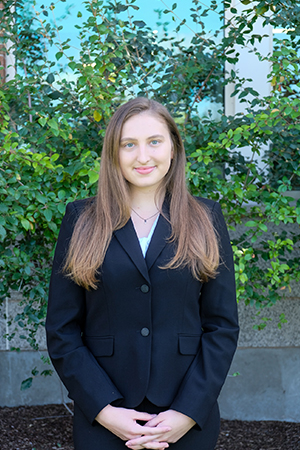 While many cities in the state of North Carolina have served as my home, I consider Durham, N.C., to be my hometown. During high school, while searching for a summer job, I fell in love with a fair trade nonprofit called One World Market. I volunteered there throughout all of high school, and along the way, became interested in public policy and the nonprofit sector. After choosing to major in these two areas at Salem College, my beloved alma mater, these interests developed into my primary passions.

The community I joined during college provided me with many important opportunities and relationships. I had the pleasure of working with great organizations such as the Triad National Organization for Women and Planned Parenthood. Since I was only about an hour away from home during college, I was also able to join the board at One World Market and begin to implement what I was learning in my nonprofit management classes. Through all of these experiences, I recognized my inclination towards positions in which I was able to act as an advocate.

Ultimately, it was my growing desire to get involved in criminal justice reform work that led me to law school. Personally, my understanding of the American criminal justice system revolved around my position as the child of an incarcerated parent, furthered by a deep understanding of how addiction permeates lives and families. However, it was my academic experience studying policy which fostered my interest in the broad dynamics of incarceration in the U.S., helping me weave together how the complicated elements of race, ethnicity, gender, and class each play a role within this extremely pressing issue area.

My most recent work involved an internship with a grassroots based restorative justice nonprofit in Winston-Salem, North Carolina. This experience cemented my goal to advocate for laws and policies which promote effective alternatives to incarceration. I look forward to learning more about how this important work is being pursued in the Pacific Northwest, and I plan to continue exploring the ways in which our legal system can help facilitate solutions outside of prisons. I am beyond thankful for the opportunity to explore these things here at Gonzaga Law School.