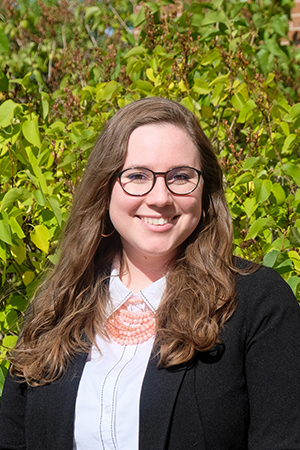 I have always felt called to serve a purpose higher than myself, and to use the talents and resources afforded me to mediate conflicts and advocate for others. I grew up in the shadow of the State Capitol dome in Olympia, WA, where I was fortunate to be introduced to restorative justice and public service opportunities at a young age. Through volunteering at home and abroad, and serving as a founding member of the Black Hills High School Student Court, I learned the power of community and the importance of each individual committing themselves to the collective pursuit of a more just world.

I went on to attend Western Washington University, where I majored in Political Science and minored in Ancient Greek Language. While at Western, I served in elected office as Associated Students President, and was also appointed by Governor Jay Inslee to serve as Student Trustee. My experiences in student government reinforced my commitment to public service, and taught me to effectively speak truth to power.

After graduation, I moved to Washington, DC for the Running Start Congressional Fellowship, where I was placed in the office of Senator Patty Murray (D-WA). Following the fellowship, I worked as a Legislative Assistant at Kountoupes Denham Carr & Reid, an Associate at the Advisory Board Company, and a Barista at Compass Coffee. I also volunteered as a board member of the Washington State Society, and as an Elect Her facilitator with Running Start.

I am excited to be back in my home state, and grateful for the opportunity to join the ranks of legal professionals committed to serving the public interest.