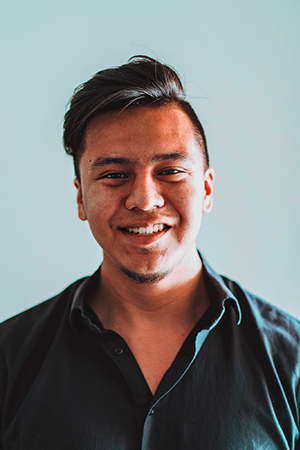 We are all called to seek out our purpose. An individual's purpose, however, cannot be attained in isolation. It requires the help and support of countless people throughout the span of one's life to help them reach their purpose. I have always been grateful for those who have been influential in my life and I constantly seek out new ways to give back to anyone who will receive my help. Upon starting my undergraduate studies, I contemplated what purpose I would seek out and who I could best serve in my career.

Upon graduating high school, I knew I wanted to study government, specifically our laws and their impact. I was always taken aback by just how influential legislation could be and how it could be utilized in trials to decide cases. As I continued to learn, I found that deliberation in cases posed the possibility to impact people for years to come. I stayed in Phoenix, Arizona to continue my studies by attending Grand Canyon University where I had the privilege to study our government, engage in the local community, and participate in internships such as AmeriCorps which provided me an opportunity to further immerse myself with those seeking legal assistance in the Superior Court of Downtown Phoenix.

I found my time with AmeriCorps to be one of the most beneficial and humbling experiences I have ever participated in. This degree of public exposure placed me in the midst of countless people's circumstances that walked through our doors on a daily basis. This was more than enough for me to truly understand the implications that the law plays in every individuals life in one way or another. I realized through my AmeriCorps service, that the law can be confounding to many. This seemed rather unfortunate to me as many of the people I helped were dealing with very real situations such as: Divorce, Powers of Attorney, Restoration of Civil Rights, Name Changes, Child Support, and countless other petitions. I sought out opportunities to help everyone I could but felt a strong calling to focus on the Hispanic Community. I thank my mother and father for teaching me to speak, read, write, and translate the Spanish language, it was because of this that I could connect with a specific group of people who struggled and found comfort in a familiar face. Being able to communicate and provide assistance in both English and Spanish has been an invaluable asset to me, and I plan on continuing to utilize this skill to reach out to as many people as I can.

After completing my time with AmeriCorps, I left knowing that I could serve others by providing intentional guidance while navigating the complexities that is our legal system. I understood what I would need to do in order to provide this assistance. I rigorously studied, took the LSAT and began applying for schools. My educational pursuits led me here, to Gonzaga University. I could not have been more enthused to accept admission to a Law School which not only accepts my desire to serve the public, but provides me with resources, peers, faculty, and more to achieve my purpose. Gonzaga's dedication to serving the community is exactly what I need to best reflect public interest in my future legal career!