Emily Hazen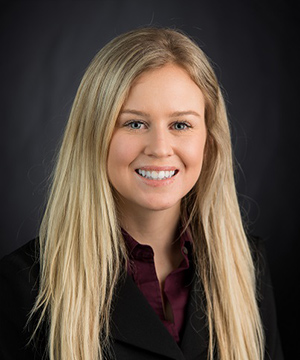 Recruited as a distance runner out of high school, I enrolled in the United States Air Force Academy (USAFA) in June 2011. Attending one of the academies is supposed to be life changing. My decision to attend the Academy changed my perspective on a number of foundational principles: leadership, accountability, even fairness. Though I decided to leave the Academy to attend a public university, my Academy experience would stay with me. It would also propel me towards a law career.
In the spring of 2015, I graduated magna cum laude from Eastern Washington University, with a degree in Government and a minor in Women and Gender Studies. After graduating from Eastern, I moved to New York City and worked for the Manhattan School District. While in New York, I also worked with attorneys, journalists, and senators to help bring awareness to military conduct over the handling of sexual harassment and sexual assault investigations. Helping victims had its challenges, but serving as an advocate gave me hope and purpose that policies and laws governing military crimes can be changed.
I am currently enrolled in the dual JD and MBA program at Gonzaga. My immediate goal is to help veterans, providing them a voice in a difficult system. I want to advocate for an impartial military justice system for sexual assault victims. In addition, I am intent on starting and operating a non-profit organization that represents military veterans, helping to change laws and legislative policies that affect our service members.
I still enjoy running long distance and recently qualified for the Boston Marathon. I also enjoy hiking, cooking, and reading. My family, including my dog, are my best friends and currently reside in Pasco, Washington. I was blessed with a great support system. My family always encouraged me to get out of my comfort zone and serve others.