Jason Jay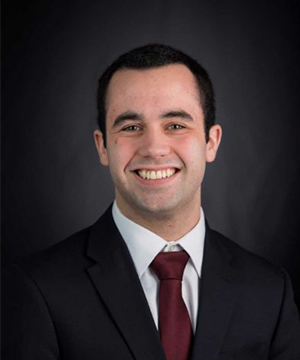 While growing up, my father, mother, and grandparents taught me to lead a selfless life; they taught me to earn my accomplishments and use those accomplishments to give back to my community whenever possible. With my upbringing, my family's focus on selfless giving transitioned into a passion for advocacy when I came out and subsequently affiliated with the LGBTQ community. I faced significant adversity when I revealed my sexuality to the world, but I was blessed to have incredible advocates in my life who kept me moving toward a beautiful future. With this passion for advocacy, I am becoming a lawyer to represent populations in the criminal justice system who experience adversity everyday.
In 2015, I graduated summa cum laude from Seattle Pacific University, receiving my Bachelor of Science degree in Psychology. During college, I was a court appointed special advocate/guardian ad litem in the Dependency CASA Program in Seattle, Washington where I advocated for children in custody hearings who were allegedly abused, abandoned, or neglected by their parents. After my time in this program, I transferred over to the Municipal Court of Seattle and worked as a case management assistant in the probation department there until I started school at Gonzaga University Law School; while monitoring probation clients' compliance with court orders, I also worked with each client to find appropriate resources for them to reduce their likelihood of reoffending. I was attracted to these positions because they exposed me to the populations that need the most help in our society today, and these positions only fueled my passion to advocate for these populations further.
I believe the Thomas More Program promotes outstanding morals and values for our society, and I am honored to be part of a program that believes in my passion. The Thomas More Program emphasizes the importance of lawyers pursuing public interest careers as there are so many populations that cannot afford legal representation themselves; these lawyers continue to provide that representation and advocacy where it is desperately needed, and I hope to join that movement with help and guidance from the Thomas More Program.