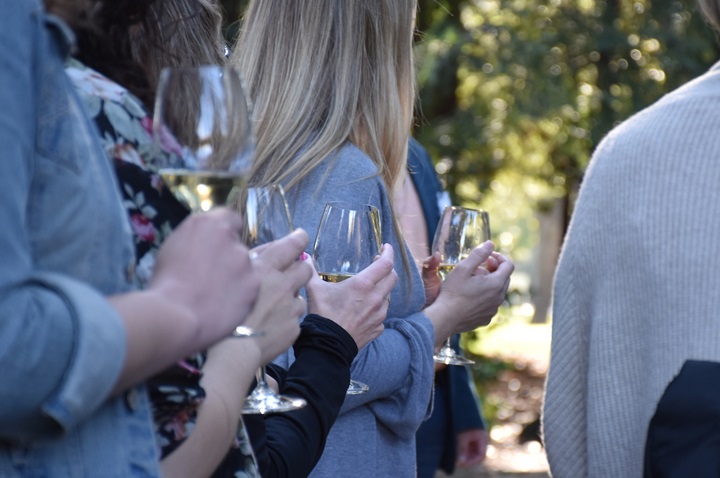 Immersion Events are generally in-person events that takes place at the location of that event's winery host. The host will offer tours of their facility and presentations by their own winemakers. Those demonstrations will be complemented by educational presentations that will vary depending on the location and on the "hot issues" facing the industry at that time.
Immersion Events
Spring 2022: Walla Walla, WA | April 29, 2022
Join the Gonzaga University Wine Institute for our spring immersion event on April 29, 2022, in Walla Walla, WA. Located in the southeast corner of Washington State and recognized among the finest wine regions in the nation, Walla Walla features more than 120 wineries and 2,800 acres of grapes that welcome you to taste.
This event is open to all including Gonzaga alumni and Certificate students. The event will feature a Q&A and tasting with Sabrina Lueck, Director of the Walla Walla Community College's Enology & Viticulture program and winemaker at College Cellars along with lunch by WWCC's renowned Culinary Arts Program. Panelists in the afternoon will include Gonzaga-affiliated winemakers and industry professionals.
Itinerary
10:00-11:30 am
Q&A with Sabrina Lueck, Director of the Walla Walla Community College's Enology & Viticulture program
Tour of College Cellars
Tasting of College Cellars Wine
11:30-1:00 pm
Lunch catered by the Wine Country Culinary Institute
1:00-3:00 pm
"Zags in Wine" Panel

Dana Lammers, Vineyard Manager, Eritage Vineyard & Resort
Greg Lipsker, Owner and Winemaker at Barrister Winery
Jim Moyer, Former Owner and Winemaker at Fort Walla Walla Cellars

Joel Perez, Faculty in the Enology & Viticulture Program at Walla Walla Community College
3:30 – 5:00 pm
Networking Reception at Combine Art Collective
Please note: Participants should arrange for their own travel and hotel accommodations in the Walla Walla area. Participants must also agree to abide by whatever COVID-19 protocols are imposed by the state of Washington and Gonzaga University at the time of the event. The event organizers will provide detailed information on COVID-19 protocols to all registrants closer to the event date
Future Immersion Events
Gonzaga Wine Institute In Florence, Italy | May 22-26, 2022
Join us for the second edition of our business, law and wine experience in beautiful Florence, Italy. Stay with us in a private villa, explore Tuscany with day-trip excursions to wineries and cultural sites, and learn about winemaking from the Marchesi Antinori, Italy's most prominent winemaking family. Participants will also have the chance to participate in our International Human Rights Conference, earn CLE credit (applications pending), and meet scholars from around the globe. Email Jessica Kiser for more details.
Do you have an idea for an Immersion event location? If you would love an excuse to revisit a favorite winery from your past, or you have connections that you would like to share, we are always on the search for new Immersion Event locations. Feel free to reach out to the Wine Institute Director, Jessica Kiser.
Past Immersion Events
Fall 2021: Vinedge Winery in Napa, CA
Gonzaga alumnus Russell Bevan, celebrated winemaker at Tench Vineyards, hosted a three-day immersion event in beautiful Napa, California at Vinedge Winery.
Spring 2021: Chateau Ste. Michelle Winery in Woodinville, WA
Chateau Ste. Michelle organized an exciting, virtual, interactive event that allowed participants to hear from the winery's experts about the unique challenges of growing grapes in Washington and engage with its winemakers on their full "Vine to Wine" winemaking process. The immersion culminated in a Wine Blending virtual course and tasting experience.