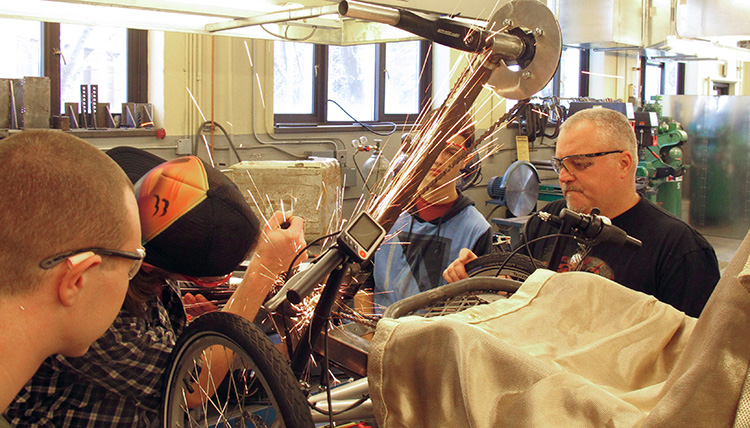 Beau Grillo (right) works with Society of Automotive Engineering students in Fall 2015 to create a hand-driven bike.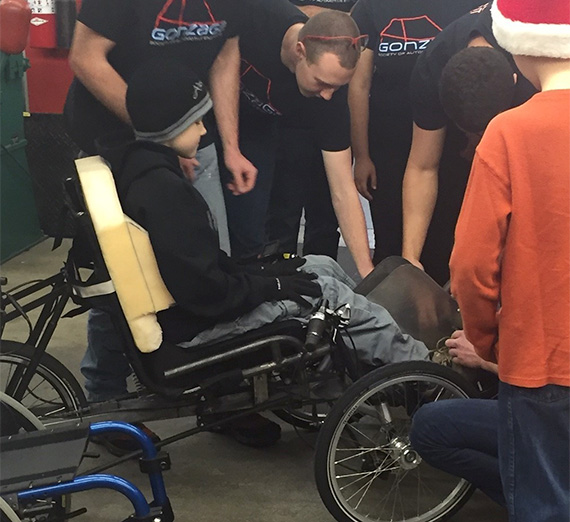 Young Aiden was an athletic kid before being diagnosed with a spinal cord inflammation which paralyzed his legs. Local TV station KXLY asked Gonzaga's MTC students if they could design and build a recumbent bike to give him some outdoor mobility back. Through the fall 2015 semester, students worked with the boy to build the bike exactly as he needed.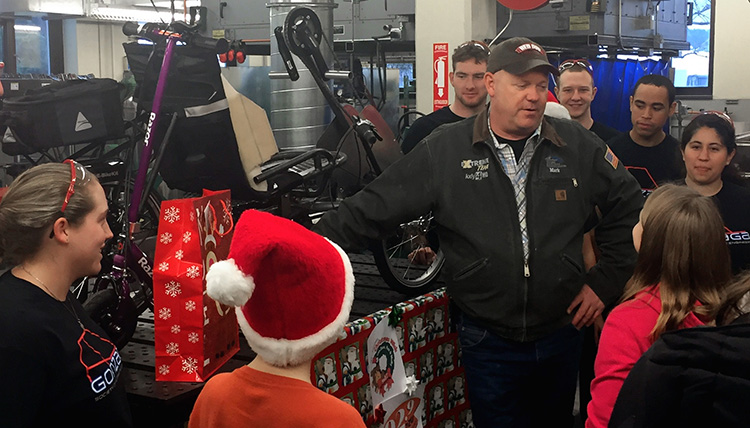 At Christmastime, KXLY brought Aiden's family together in the MTC with students from the Society of Automotive Engineers.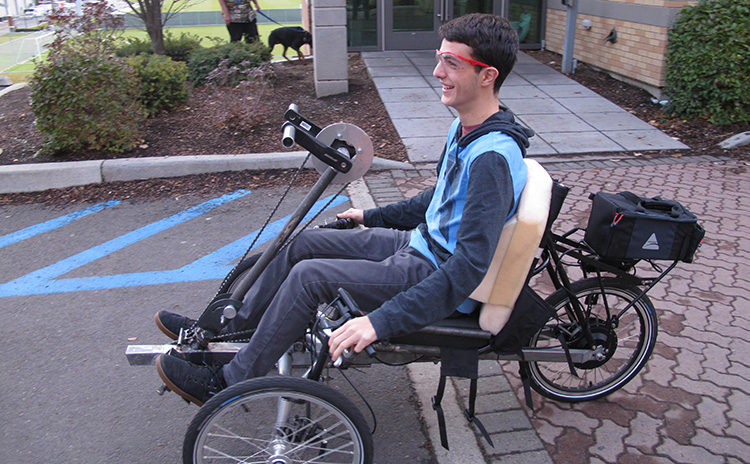 A student tests Aiden's trike. The top handles act as pedals to propel the bike by hand power. They and the brakes each can steer the trike's direction.
Aiden's mom updates the public Facebook group Aiden's Battle with TM to chronicle their family's struggle with the autoimmune disease Transverse Myelitis.