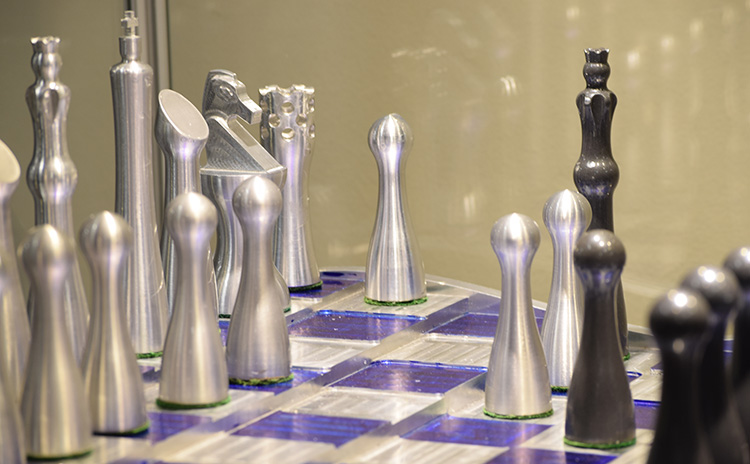 Mechanical Engineering students Ryan Kellogg ('14), Steve Klemp ('14) and Trevor Longbottom ('15) wanted a project to expand their knowledge of the SolidWorks design program, a CNC Lathe and CNC Mill.
"We try to approach these from an engineering point of view," Klemp said. Kellogg specifically designed the pieces to seem "elegant and flowing." The three students worked out the details with Manufacturing Support Engineer Beau Grillo.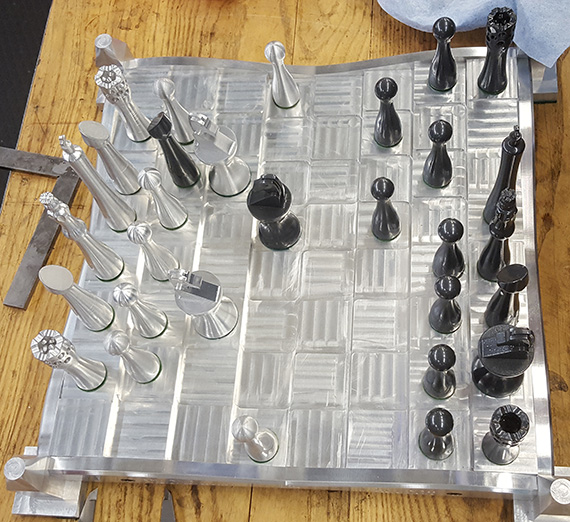 Each chess piece was formed primarily on the lathe, and specialty pieces including the king and knight were detailed with a 4th axis rotary table.
The mill fabricated the board with back rows at different heights and alternating directions help delineate the chess board pattern.
The board is on display in the northeast corner of the Herak Atrium.
Today, Kellogg is a propulsion engineer II at SpaceX in California, Klemp works with Sterling International in Spokane, and Longbottom is an engineer at Synthego Corporation in California.