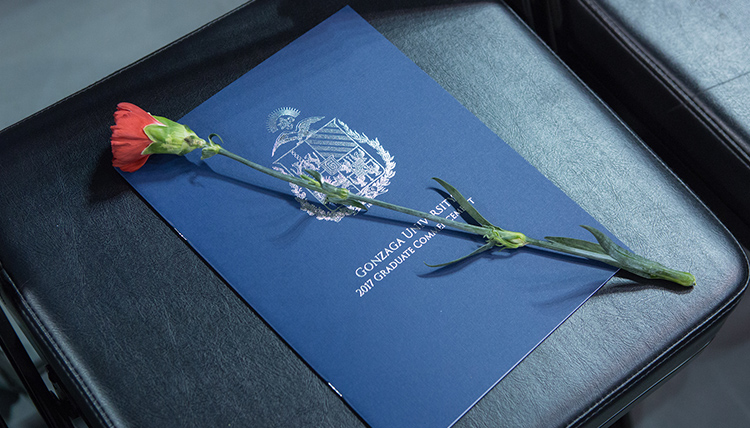 Welcome to Gonzaga University's destination for degree information for undergraduate, graduate, and doctoral students.
Our office provides assistance to students who have formally made application to graduate and those who have inquiries regarding degree requirements. We encourage you to contact us if you have questions regarding academic requirements or your diploma.

Need to apply to graduate? Refer to the Zagweb Key as a guide for how to do so!
Office Information
Office Location:
College Hall 234

Mailing Address:
Gonzaga University
Office of the Registrar
502 E Boone Ave
Spokane, WA 99258-0080
Office Fax: (509) 313-5828
Office hours: Mon-Tues/Thurs-Fri 8:00 a.m. - 5:00 p.m., Wednesday 9:30 a.m. - 5:00 p.m.
Contacts:
All students graduating in the calendar year are invited to join the one annual celebration event in May of that year -- Commencement. Graduation is the completion of studies resulting in a diploma, and commencement is our acknowledgement of the academic achievement.
We look forward to working with you!