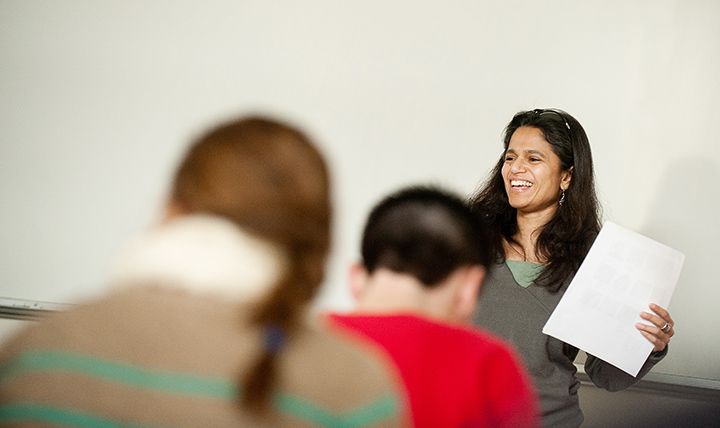 Meeting diverse needs
To address the needs of minority and international students, as well as students with disabilities, Gonzaga encourages the use of these Universal Design Strategies in the areas of:
1) Physical Access, Usability, and Safety
Assure activities, materials, and equipment are physically accessible to and usable by all students.
Develop safety procedures for all students including those who are blind, deaf, or wheelchair users.
Label safety equipment simply, in large print, and in a location viewable from multiple angles.
Repeat printed directions orally (and vice-versa).
2) Information Resources
Assure that course materials, notes, and other information resources are flexible and accessible to all students.
Choose printed materials and prepare a syllabus early to allow students the option of beginning to read materials and work on assignments before the class begins and to allow adequate time to arrange for alternate formats, such as books on tape or in electronic format.
Allow adequate time to arrange for alternate formats, such as books on tape or in electronic format.
Provide a simple five-point outline of your lecture to guide students and support learning.
Provide clear copies of materials, including journal articles. Many students are not able to fill in the blanks when print is too light or parts of words are cut off in the copier.
Know how to get materials in alternate formats, reschedule classroom locations, and arrange for other accommodations for students with disabilities.
3) Delivery Methods
Use multiple modes to deliver content and motivate and engage. Consider the use of:
Lectures
Collaborative learning options
Hands-on activities
Internet-based communications
Educational software
Field work
4) Feedback
Provide specific feedback on a regular basis.
Show examples of past projects or papers in addition to the written explanation in the syllabus.
Allow students to turn in parts of large projects for feedback before the final project is due.
Encourage students to bring by rough drafts for feedback or to brainstorm getting started on a paper.
Make use of peer mentoring.
5) Time
Plan for accommodations for students for whom the instructional design does not meet their needs.
Increase wait time after questions. Allow time for processing of the question and formulation of the answer.
Allow extra time in examinations for students who are non-native English speakers. If language and translation time (processing speed) is the problem, the time will help the student demonstrate subject area competence. If the issue is a poor grasp of content, the time will make no difference.
6) Assessment
Regularly assess student progress using multiple, accessible methods and tools and adjust instruction accordingly.
Use your knowledge of the course design and observations of the student's work to turn assessment into a learning opportunity. Share your goals for the course and identify common errors and difficulties other students have experienced in the past.
Submit accurate midterm grades so students can take action and make informed adjustments.
Assess group/cooperative performance as well as individual achievement.
7) Class Climate
Adopt practices that reflect high values with respect to both diversity and inclusiveness.
Put a statement on your syllabus inviting students to meet with you to discuss disability-related accommodations and other special learning needs, including English as a Second Language or First Generation issues.
Use materials and resources in your course design that reflect input from multicultural perspectives, including disability.
8) Interaction
Encourage effective interactions between students and between students and the instructor, and assure that communication methods are accessible to all participants.
Assign group work for which learners must support each other and that places a high value on different skills and roles. Make sure that group work is effective and accessible for all students.
Incorporate a scheduled "open door" office hour or two into your availability to field simple questions and create an atmosphere of welcome to students. Feel free to schedule a longer appointment if the issue becomes too much for a short response.
Allow time in class discussions to accommodate for differences in processing a response in the student group. Create alternate opportunities for participation, such as Blackboard postings or small group work.
---

Resources
Burstahler, S. (2005). Universal Design of Instruction, Definition, Principles, and Examples.
Scott, S., McGuire, J., & Foley, T. (2003). Universal Design for Instruction: A New Paradigm for Adult Instruction in Postsecondary Education. Remedial and Special Education, Volume 24 (6) pp. 369-379