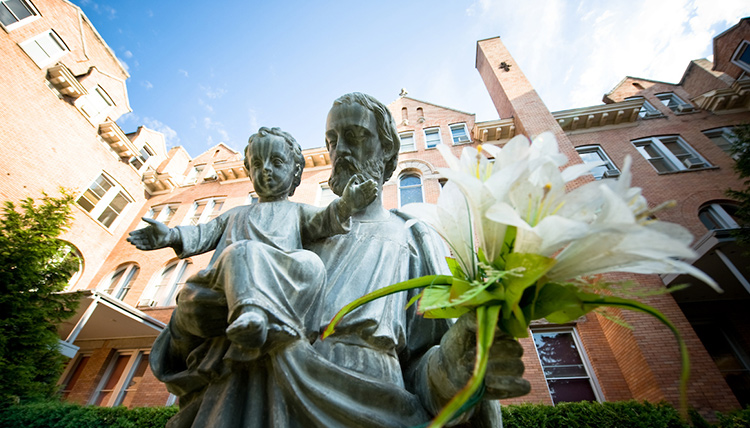 We've Moved!
Visit the Department of Religious Studies in the Humanities Building (former Jesuit House between Jepson Center and Hughes Hall). We are on the 3rd floor.
---
Our Religious Studies Department offers courses, mentorship and events to help our students develop spiritually and intellectually. Degree programs include a bachelor of arts in religious studies, a minor in religious studies, and an online master's program in theology and leadership.
Our distinguished and well published faculty members hold doctoral degrees from some of the most prestigious institutions in the United States and Europe. Our faculty members are nationally- and internationally-known scholars who are highly sought-after for presentations, workshops, conferences and retreats.
In addition to our degrees, our programs also include the Francis Youth Institute for Theology and Leadership, which brings high school juniors and seniors to campus for a week of spiritual growth. Our department also hosts annual lectures for the campus and broader Spokane community, featuring eminent guest scholars who examine a range of relevant topics on religion and theology in today's world.