Register for Gonzaga Explore 2023 Here!
Gonzaga Explore is a summer outdoor adventure immersion for high school students that animates Pope Francis's Laudato Si' by exploring ecology, theology, and leadership in order to discover our vocations in serving and loving God, our church, our human family, and our common home.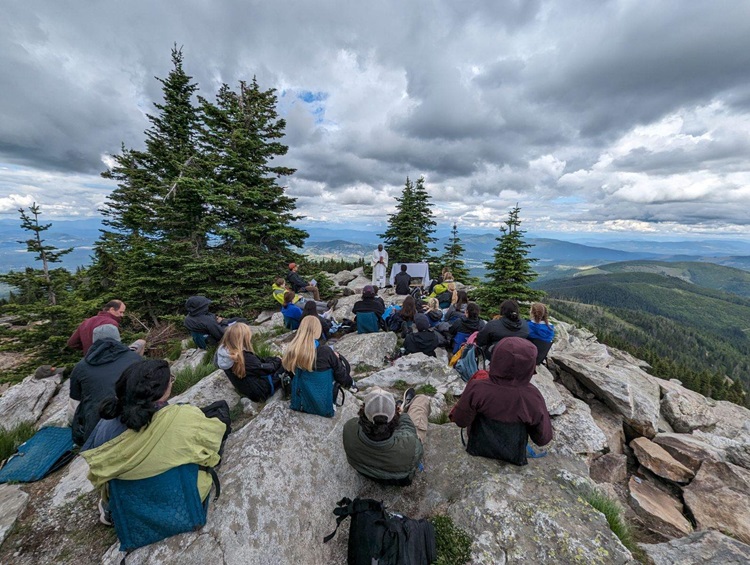 In our small groups of Explorers led by Mentors who are current Gonzaga students, and using Gonzaga University as our Basecamp, we'll be adventuring into the Inland Northwest while exploring both wild and urban landscapes, learning about Sacramentality and Solidarity, celebrating Mass on Mt. Spokane, practicing Ignatian Spirituality, climbing through a high ropes course, going white water rafting, making lasting friendships and memories, and discerning our courageous call to be leaders who are with and for others.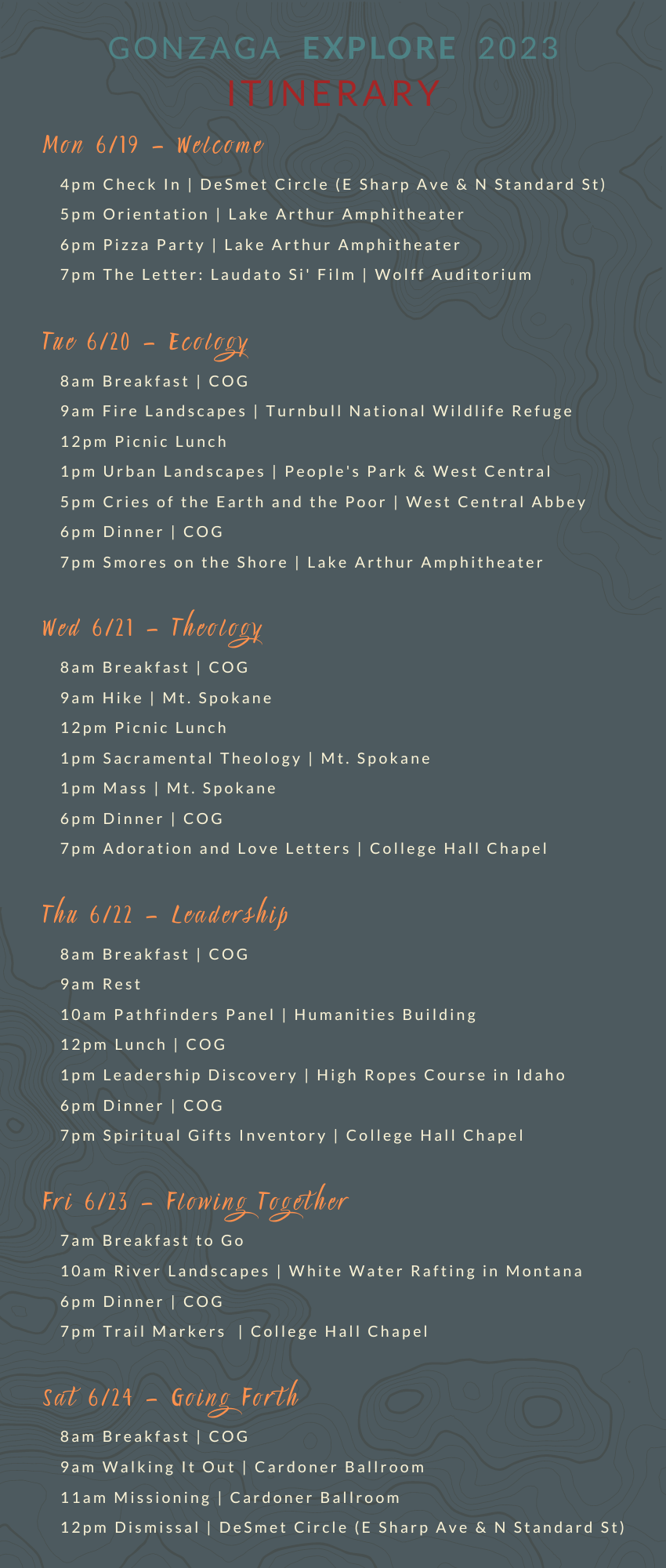 Gonzaga Explore is a collaboration with the Ignatian Solidarity Network