In the Religious Studies Department, we help you reflect and think critically about your developing faith through the study of scripture, Christian tradition, and religion and culture in today's modern world.
Our major, minor and graduate programs include courses in scripture, historical and systematic theology, church history, moral theology, spirituality, cultural studies, and world/comparative religion. In keeping with our University's Jesuit tradition, we focus on developing the whole person — preparing mind, body and spirit for a future of serving others and advancing the greater good.
An important part of the University Core Curriculum, our religious studies courses advance the essential values of the Gonzaga mission. The religious studies core requirement integrates the study of Christianity and Catholic traditions and courses on world or comparative religion.
A background in religious studies can lead to careers in law, counseling, education, business, health care, journalism, ministry and the administration of hospitals, schools and church communities. Recent graduates have pursued graduate studies or joined the Jesuit Volunteer Corps and the Peace Corps, as well as other social service agencies.
The Torah has Found a New Home at Gonzaga University!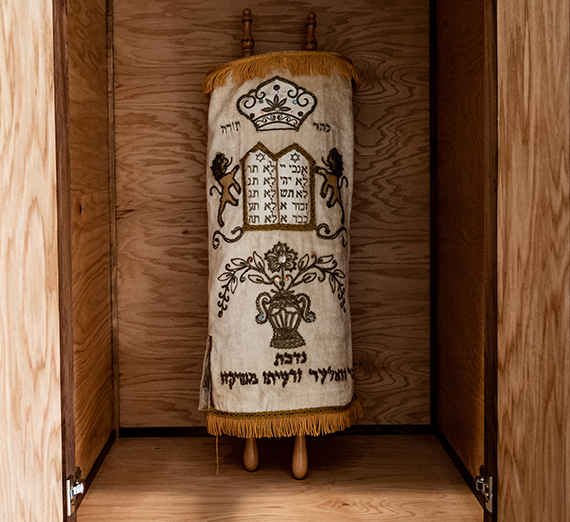 The Torah, given to Gonzaga by

extremely generous members of our Gonzaga and local Jewish community,

was carried by undergraduate Jewish students to its new home in College Hall. The scroll was placed into a special ark inside the Jewish Sacred Space, a room renovated for the Jewish community to hold services.
The physical Torah gives us something that we can't get from sitting in a library or a classroom, or even listening to a Rabbi or a gifted preacher.