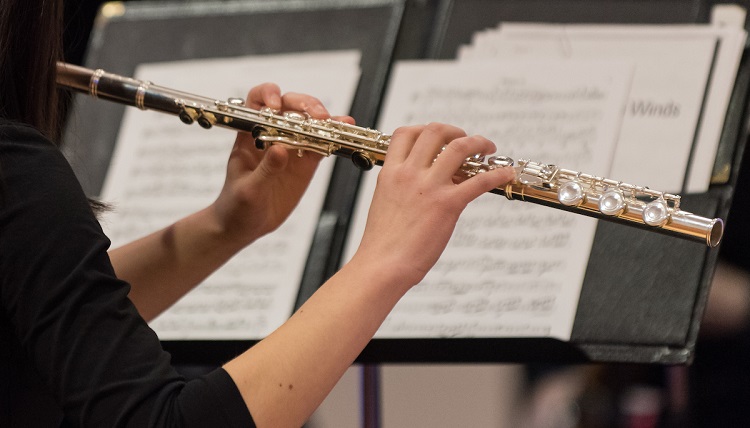 Each year the Music Department awards close to 100 music scholarships. These scholarships are awarded regardless of major, are renewable up to four years, and are in addition to any financial aid and scholarships offered by Gonzaga University.
Music Scholarships:
These scholarships are offered to instrumental and/or vocal students regardless of major over 4 years. They are offered to qualified students for membership in one of the performing ensembles. Offers cover the cost of private lessons and any lab fees involved in ensemble participation with any remaining funds applied to general tuition costs. All students receiving this offer are required to be enrolled in Applied Lessons and a Performance Ensemble each semester. Students wishing to major in music are required to declare music as their major, enroll in Music Theory I & II their first year, and participate in Applied Lessons and a Major Performance Ensemble each semester.
Vocal Scholarships:
Lyle W. Moore Scholarship
The Lyle W. Moore Choral Scholarship is offered to 4 incoming students each year who participate in the University's Choral program. These scholarships are offered at the level of $5,000 per year over 4 years and are merit-based scholarships offered to students based on their musical excellence and academic success; recipients need not be music majors.
---
Dates & Deadlines
Scholarship Application Deadline
*Applications and Auditions must be completed/received by this date to be guaranteed offer consideration for the 2024-25 academic year. If applying after the deadline, please contact the music department at music@gonzaga.edu
You DO NOT have to be admitted to GU to audition for a music scholarship; however, you DO need to begin the application process. Although not required, all students are encouraged to complete a FAFSA (Free Application for Federal Student Aid). To begin your application process to GU, click here.
Questions?
We encourage you to contact us at 509.313.6733 or music@gonzaga.edu.
For information on other forms of financial aid and scholarships available at Gonzaga, please visit the Financial Aid Office.