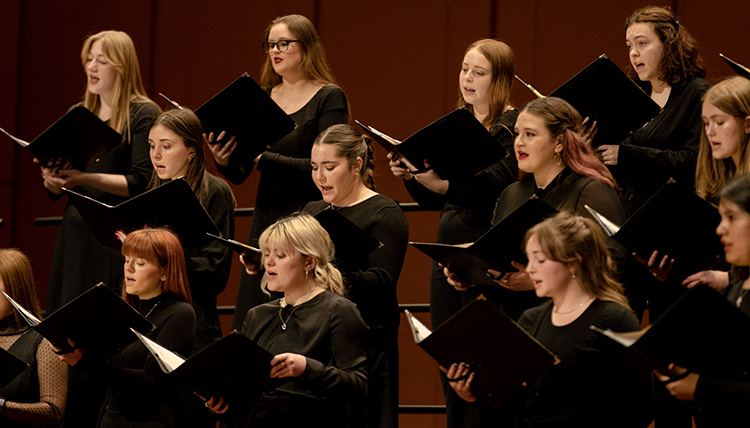 Welcome to Gonzaga University Choirs!
To prospective students searching for a creative singing community, to our friends and family, and to all music-lovers: we are delighted you are visiting us. The Gonzaga University Choirs maintain an active performance schedule on-campus and on tours, and we invite you to explore our ensembles, concerts, and past performances.
---
Gonzaga University Choirs Mission Statement
Gonzaga University Choirs seek artistic expression through choral excellence
to deliver passionate, imaginative performances
that move audiences, spark the imagination,
and create a sense of awe and wonder.
We advocate for choral arts among singers of all ages because
we believe that choral music inspires creativity,
it bonds humans together in community,
and it builds bridges between cultures.
---
We seek passionate singers in our ensembles. To explore singing in GU Choirs, contact Meg Stohlmann by email or by phone at 509-313-4308.
Listen To and Engage With Our Singing Mission