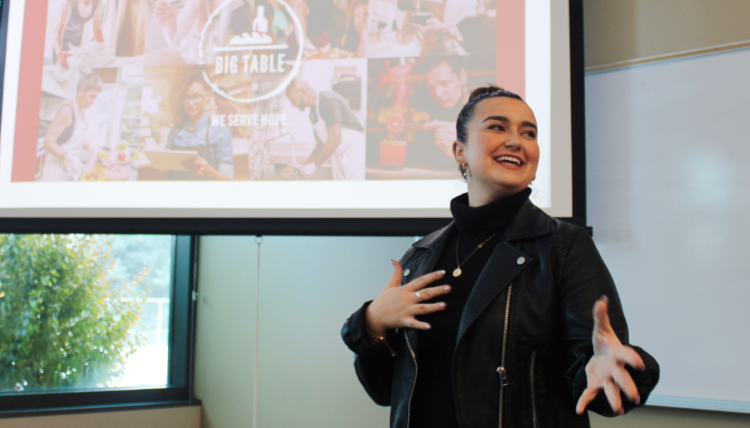 The Public Relations Program curriculum combines the study of strategic, crisis and client-driven communication across media platforms with journalistic style and expertise.
Students learn to manage communication between organizations, the media and the public, with an awareness of branding and marketing considerations. Required internships with local, national and international organizations provide hands-on experience in campaign planning, corporate communication, and nonprofit organization advocacy.
Graduates of the program often successfully pursue careers in specialty areas such as sports information, environmental or university PR as well as in the corporate arena.