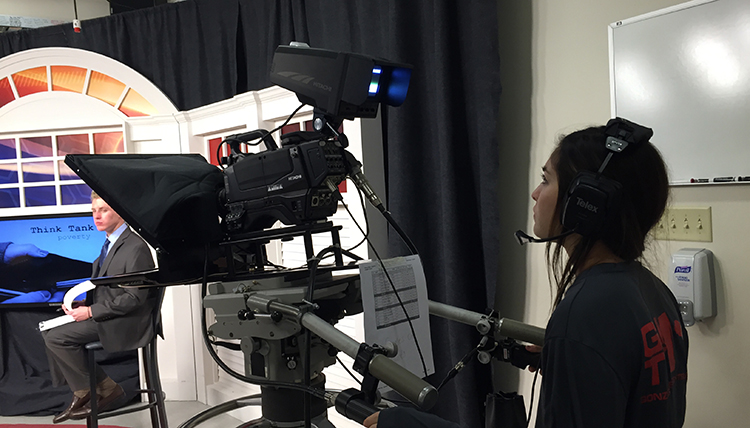 The Broadcast and Electronic Media Studies Program provides an expanded worldview and the technical and creative skills needed for a professional career in the digital media field.
Our classes build knowledge, skills and practical experience in journalism, video and audio production, editing, on-air broadcasting, directing and camera work. In our program, learning goes beyond the classroom into the community. For example, students help produce live shows on the student television station, GUTV; and work as interns at local television and radio news organizations.
Steered by University's Jesuit values, the program produces graduates who are ready to use their broadcasting talent and education to make a difference in their communities and the broader world.