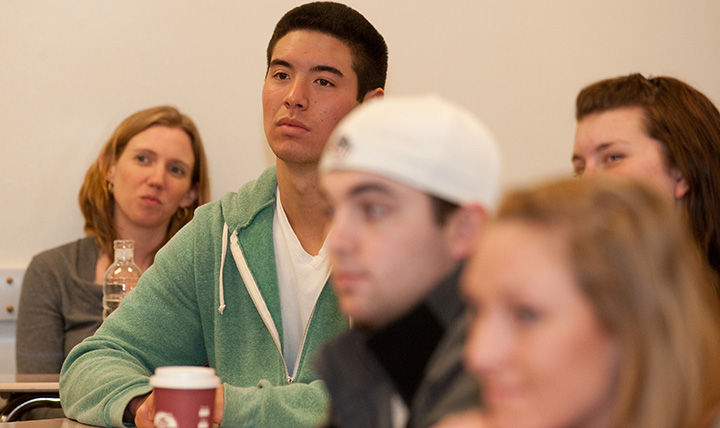 The Office of Diversity and Inclusion includes, as one of its primary institutional goals, the increase of intercultural competency and diversity leadership. To achieve this, it recommends and assists in new course development, provides faculty and staff training programs, and other learning opportunities related to race, ethnicity, gender, religion, language and other human differences. The Office of Diversity and Inclusion aims to enhance the educational experience of our community and deepen understanding and respect for all people.
In partnership with various academic departments and faculty, Gonzaga University felt that in order to provide students with a well-rounded education and broaden their knowledge, a diversity/social justice requirement was essential. There are a variety of classes across multiple disciplines that satisfy this requirement.
Gonzaga offers a variety of courses that fulfill the mandatory social justice/diversity (SJ) requirement.