Program Overview
Gonzaga University's Wine Institute is designed to be a premier resource for lawyers and business professionals involved in the wine industry and is proud to offer the Certificate in the Legal and Business Aspects of Wine. Through classes taught by top professionals to immersion trips to some of Washington's most successful wineries, this program gives participants a unique education on wine law.
Program Specifics
Launch date: September 3, 2020
Price: $3,995. There will be payment plans available.
Duration: This program has rolling admission and the courses must be completed within three terms (fall, semester, and summer) based on the date of enrollment.
Eligibility: In order to enroll in the Certificate program, students should have completed an undergraduate degree (in any field) or certify that they have at least 5 years of experience working in the wine industry or a wine-related business. While the Gonzaga University Wine Institute is currently supported by the Gonzaga Law School, a law degree is not required for enrollment (and courses are created to be beneficial to those from diverse backgrounds – legal, business, and otherwise).
Certificate Requirements
Complete all 16 online courses (which includes background readings, course videos, and a short final assessment)
Attend one of the two Immersion Events that will be offered over the course of a year
What You'll Learn
This program features a suite of academic programming related to the business, management, and legal aspects of this highly regulated area.
Topics include: drafting and negotiation of wine industry contracts and agreements, wine clubs, wine distribution & more!
First Immersion Event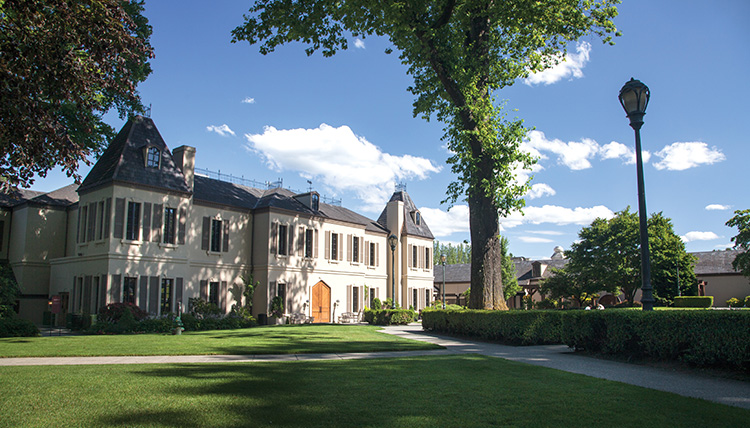 The first immersion event will take place on November 14, 2020, at Chateau Ste Michelle Winery in Woodinville, WA (just outside of Seattle). The interactive experience will include a winery tour, tastings, and presentations by leading wine experts.
Questions?
Contact Gonzaga University Wine Institute Director Jessica Kiser at kiser@gonzaga.edu.