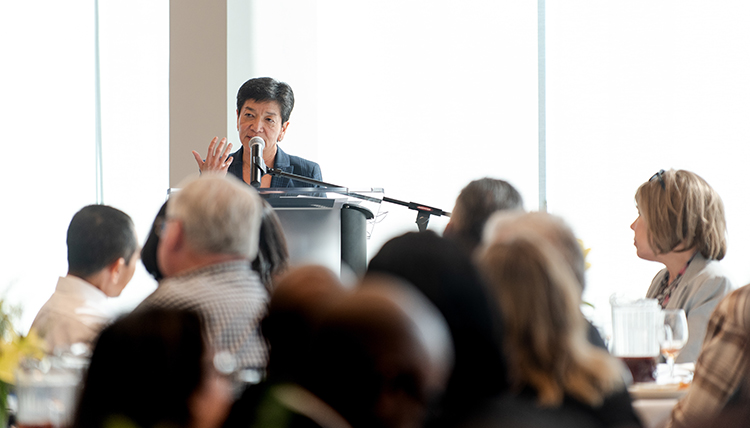 Upcoming Events
June 2-3, 2019
Gonzaga University School of Law's Third Annual Human Rights Symposium
Freedom of Expression as a Human Right
Florence, Italy

The Center for Civil and Human Rights is partnering with the Gonzaga in Florence program to hold a Human Rights Symposium on June 2-3, 2019. The Center is sponsoring University of Virginia President Emerita Teresa A. Sullivan, who led UVA for eight years and was the University's first woman president, to give the evening keynote.

This event is co-sponsored with Gonzaga University's Center for Global Engagement and Robert F. Kennedy Human Rights Italia.
Friday, September 20, 2019
2nd Annual Center for Civil and Human Rights Conference
Save the date!
Past Events
Justice Steven González Spends Week with Gonzaga Law Community
Jurist-in-Residence John Charles Thomas
Law School

The 2019 Jurist-in-Residence, Justice John Charles Thomas, will be on campus the week of March 18 to teach a one-credit short course titled "Civil Rights Lawyering." Justice Thomas was the first African American appointed to the Supreme Court of Virginia, in 1983. After 7 years, Justice Thomas retired from the Supreme Court and he is now a senior partner at the Virginia firm of Hunton Andrews Kurthwhere he focuses on appellate practice, general litigation, and alternative dispute resolution. In addition to teaching his course, Justice Thomas will also be delivering the annual William O. Douglas lecture.