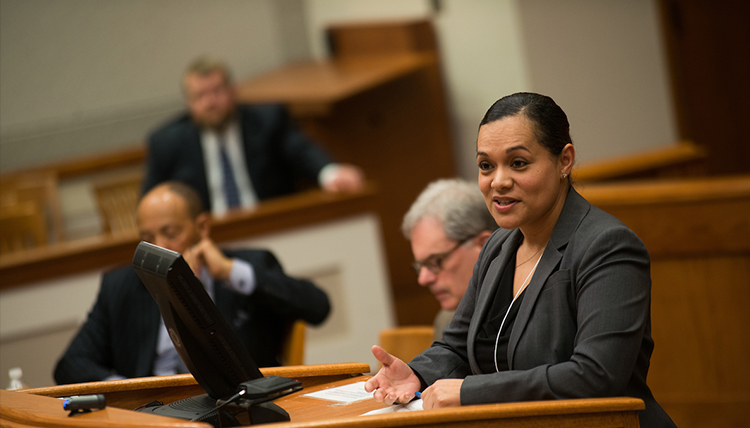 At the core of Gonzaga Law's mission lies a Jesuit commitment of service to others.
After your first year, students can be face-to-face with real clients who could not otherwise afford service.
As part of your training, you will need 30-hours of public-service to ensure you have real hands on training you need. You will represent clients at all levels of the dispute-resolution process, and will be responsible (under supervision) for case decisions and attorney-client collaboration. If the case reaches the litigation phase, the intern handles all aspects of the pre-trial and trial preparation, as well as the trial itself.
One option is The Gonzaga Center for Law and Justice, home to University Legal Assistance (ULA), a not-for-profit clinical law program. This program is modeled after a general-practice law firm. Managed by faculty members, the Clinic gives students the opportunity to apply academics to a variety of clinical opportunities. Read the clinic newsletter here.
Law Clinic for more hands-on clinic opportunities.