Dance Presents!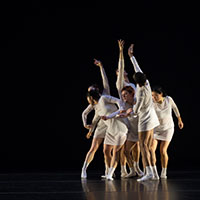 Each fall, the Dance Endowment contributes funds to showcasing professional dance at the Myrtle Woldson Performing Arts Center (MWPAC). Artists from professional companies visit classes, teach master classes, lead workshops, and, on occasion, set choreography on the students. Their visit culminates in a fully-produced performance in the MWPAC. Past guests include Spectrum Dance Theatre, Khambatta Dance, Forthun + Rome, Kyle Davies from Pacific Northwest Ballet, and more.
Check out Our Season for announcements on the next Dance Presents!
Masterclasses and Workshops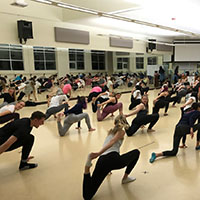 Masterclasses and workshops are available during fall and spring semesters and feature local and visiting guest professional artists and experts. The Dance program partners with Inland Northwest Dance Association to host Best of Broadway workshops as shows tour through Spokane. Dancers have taught from such productions as Kinky Boots, Lion King, and 42nd Street. Recent workshops featured Kyle Davies, PNB, and Dancing Earth along with Student Coordinated Musical Theatre Workshops, and guest artist Noelle Price.
Dance Program Auditions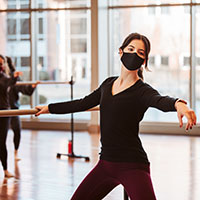 All Dance Majors and Minors are highly encouraged to participate in spring auditions. Dance Faculty give feedback on technique, presentation, and resumes, making suggestions for appropriate placement in fall classes. We typically invite a guest artist to lead a ballet barre warm-up and contemporary modern choreography. Email
dance@gonzaga.edu
for more info.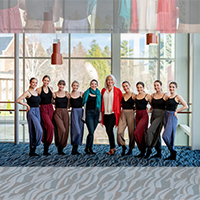 Student applicants were chosen to represent Gonzaga at the American College Dance Association (ACDA) regional conference. Gonzaga was honored to host ACDA 2020.
The four-day academic Dance Conference is held in the Spring at various Universities and includes classes and performances. Check out the American College Dance Association for more information.
ACDA was well worth the experience. I had the opportunity to take classes I've never experienced before. This experience helped round out my dance training from GU.
Dance Treks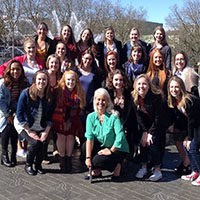 Every other year Dance program faculty lead a dance-themed career trek in the northwest around spring break. The goal is to introduce students to careers in the dance field, whether performance, pedagogy, or arts administration. Treks also aim to connect current students with Dance program Alumni. Past Treks have included backstage tours and performances at Pacific Northwest Ballet, visiting Taproot Theatre, hearing a public talk from Misty Copeland, visiting dance performance spaces and meeting with professionals. Email
dance@gonzaga.edu
for more info.
Study/Travel Abroad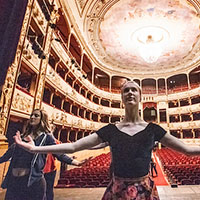 Every other year Dance program students have the opportunity to study abroad and perform for six weeks at Gonzaga in Florence, Italy. Past highlights include students touring with the Gonzaga Choir performing
A New Season
, the grand performance that opened the Myrtle Woldson Performing Arts Center. Another is students traveling as a part of Gonzaga Law's Human Rights Conference and performing
Pay the Price
, a human rights piece whose theme was Black Lives Matter as a global movement. We will be returning to Florence for Summer 2023. Email
dance@gonzaga.edu
for more info.
Dance Honors Society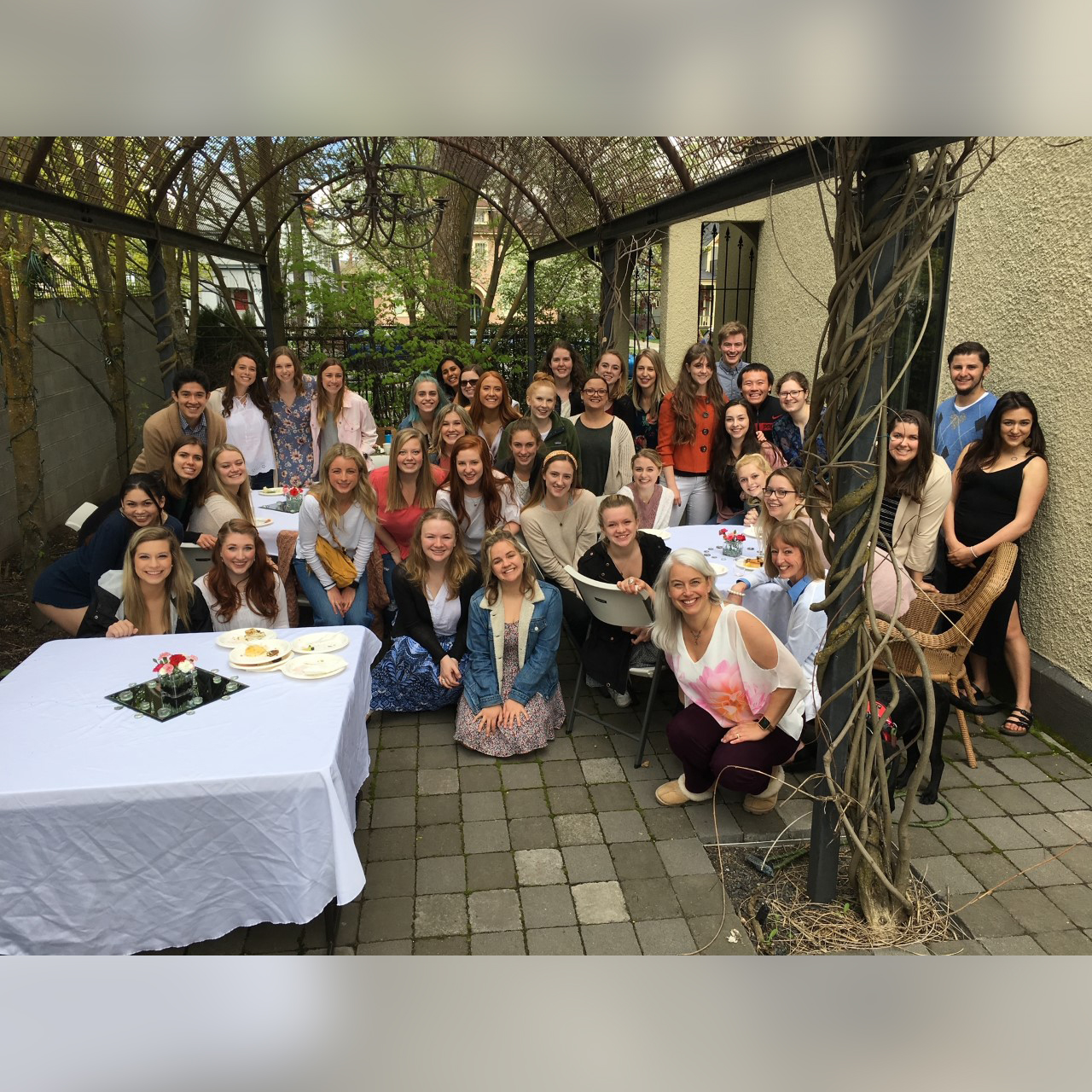 Dance Majors and Minors may choose to join the National Honors Society for Dance Arts (NHSDA). With the help from the Dance Club Honors Chair, students keep track of points earned through various activities and projects before applying to be inducted into the Honors Society. Students who earn Honors will be recognized at a dance social in the spring and graduate with Dance Honors.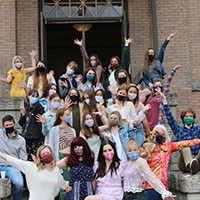 The Dance Program students coordinate many incredible events and offer many opportunities to participate in this leadership group. Our faculty walk alongside an elected group of Dance Club board members who make decisions and coordinate programs and events for the students and the program. Monthly meetings are open to anyone who wants to know what's happening in the dance program or has ideas to share. Dance Club also coordinates Boundless Dance Classes - If you don't have space in your schedule for a for-credit dance class, can't afford or get to a studio class in town, or just want to try out a new dance style, Boundless classes are for you! Boundless classes are free and taught by students. Classes have the opportunity to perform in the Snowflake Showcase at the end of the fall semester.
Work Study Positions
Work-study students support our community programming such as ZagDance and Dance for Parkinson's and work on special projects furthering the mission of the Dance program. Email dance@gonzaga.edu if you are eligible for federal work-study and are interested in a position supporting the Dance program.
Dance Program Assistants
ZagDance Assistants
Dance for Parkinson's Assistant
Research Assistant