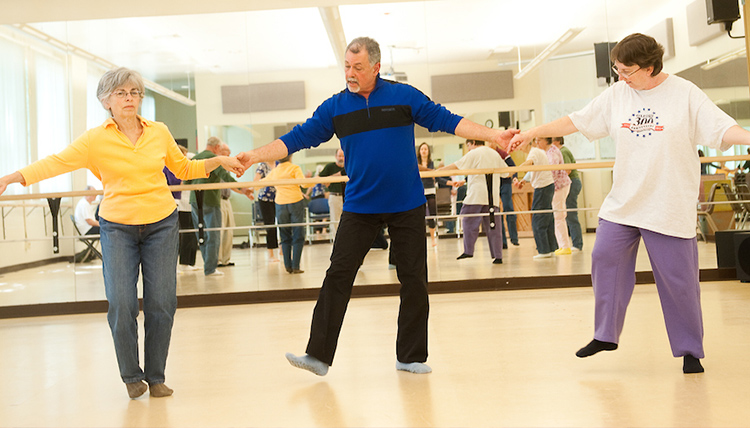 Dance for Parkinson's classes are held in our beautiful studio and made available to the community every Saturday during the academic year.. Gonzaga Dance Students volunteer to assist with classes and Dance Majors and Minors have the opportunity to observe dance instruction for this specific population. Our partnership with Northwest Parkinson's Foundation is another important community connection.
Class Information:
Date: Saturday during the academic year (excludes January and June-September).
Time: 11:00am -12:15am
Location: Gonzaga University Theatre and Dance Studio Building, Room #103, 1108 N. Pearl Street, Spokane, WA.
Participation and volunteering questions can be directed toward Suzanne Ostersmith (509) 313-6508, Gonzaga University's Dance Program Director or email dance@gonzaga.edu
Join the Dance for Parkinson's email list by emailing dance@gonzaga.edu
What is the greater impact?
Learn about two of Gonzaga's seniors and their experiences in teaching Dance for Parkinson's.