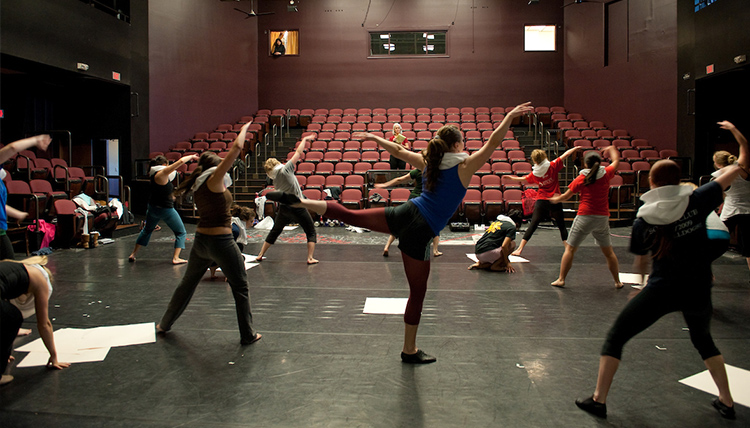 Overview
Spring Dance Concert:
Dance classes taken during the spring semester culminate in a performance of the Spring Dance Concert. The Annual Spring Dance Concert is one of the Theatre Art Program's main stage productions for the Season. This concert is fully supported technically with set, light and costume design. There are three popular performances of the concert in Late April.
Student Choreography Concert:
Choreography's final project is a public Dance Concert in mid-April. Students in the course hold auditions, choreograph and rehearse their company for this performance on the main stage. They are provided blind professional feedback.
Bi-Annual Musicals:
The Theatre & Dance Program produces a musical at least every other year that includes dance.
Gonzaga Repertory Dance Company
This program is committed to bringing dance innovation and excellence to the Gonzaga community and greater Spokane region through a select company of student dancers, rigorous training and creative collaboration. The company has multiple performance opportunities from the American College Dance Association (ACDA) to tours and appearances outside the classroom.