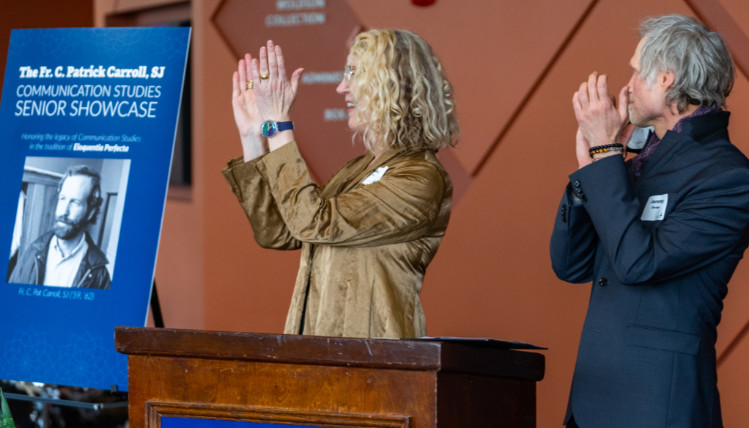 Communication Studies holds events to showcase the scope, salience, and excellence of a humanistic approach to communication scholarship at the intersection of rhetorical, media, and cultural studies; to showcase both the disciplinary textures of communication and our many interdisciplinary offerings/connections; and to expose students (both majors and non-majors) to innovative, engaging, and critical communication scholarship and projects.

Through the academic year, Communication Studies holds several small speaking events/colloquia designed for our Communication Studies community and other interested colleagues and students. Communication Studies also has an annual speaker series featuring humanities-oriented scholars working in areas of rhetoric, media studies, and/or cultural studies from outside the Gonzaga community. These scholars present their research, which responds to/addresses issues and concerns that resonate both with our department mission and our university mission (e.g., work that addresses power, meaning, identity, social justice, and solidarity). We especially aim to invite speakers who give attention to marginalized voices, critical perspectives, and research insights that we believe will resonate broadly with the Gonzaga community. The annual speakers engage our community in several ways, by:
Delivering a research presentation on current work
Conducting a guest lecture & discussion in one or two of our Communication Studies classes
Participate in a mentoring discussion with students over breakfast and/or lunch.