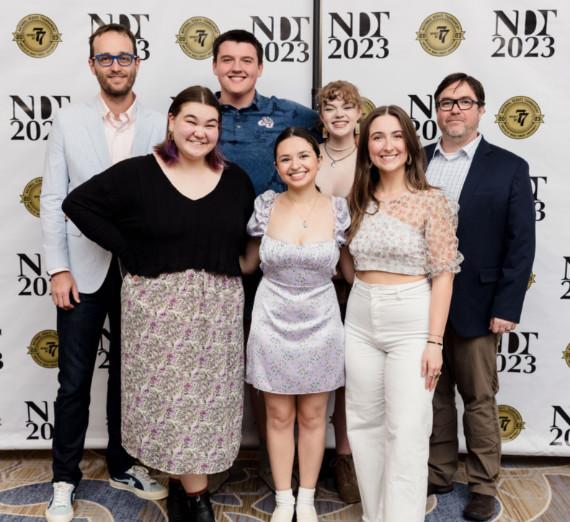 Welcome to the home of the Gonzaga University Debate Program. For over 100 years Gonzaga has supported argument and debate as a cornerstone of a Jesuit education. Debate strives to promote a culture of intellectual inquiry and advocacy and students who debate will enhance a wide range of critical thinking and communication skills. Our team philosophy centers on educating a democratically charged citizenry capable of advocating for social change. To that end we offer students the opportunity to engage in both competitive formats and public events designed for campus and community outreach. The accomplishments of our alumni reflect the commitment to excellence at GU. Debate alum have attended prestigious graduate and law schools including Harvard, Georgetown, Yale, Berkeley and many others. Many are now leaders in their fields in politics, law, economics, and even mathematics. Notable alumni of our program include former Speaker of the House Tom Foley and the former President of Gonzaga, Father Robert Spitzer, S.J. Others have stayed involved in academic debate coaching for programs such as Harvard, Wake Forest, and Kentucky among others.
We have a lot going on at Gonzaga Debate including:
NDT/CEDA Policy Debate. Gonzaga has a long history in academic policy debate. We were one of the schools to field a team at the first National Debate Tournament hosted by West Point in 1947. Participation in competitive policy debate remains the founding principle and is at the core of our program. Throughout the years Gonzaga has remained a perennial competitor in NDT/CEDA, earning consistent national rankings, elimination rounds appearances at national tournaments and multiple first round bids to the National Debate Tournament. In 2012 the team advanced to the semi-finals of the NDT and in 1989 won the Cross Examination Debate Association National Championship Tournament. Our policy team is comprised of students with high school CX experience, a strong work ethic, and a passion for competition and winning. We generally offer 8 slots on our policy debate team.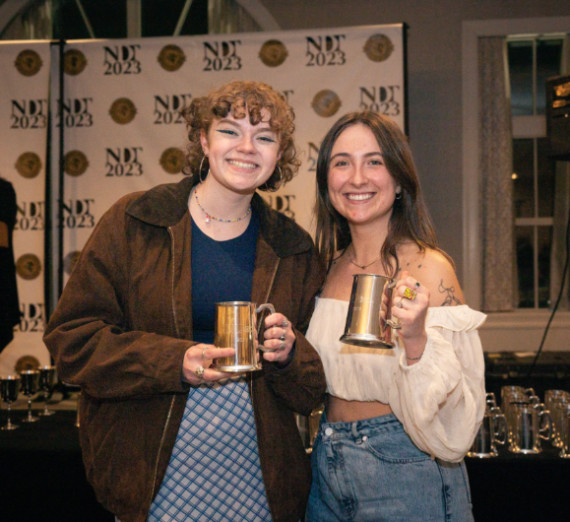 Public Debates. We participate in a wide variety of public debates (some competitive) throughout the season. Recent events have included participation in the NASA Astrobiology Debates, the Mvubu Debates, sponsored by the South African Embassy and the Civis Institute and hosted by George Washington, and the Lafayette Debates and sponsored by the French Embassy. We also sponsor public debates with other universities and participate in the new emerging public Policy Debate Format being developed in the northwest. All students are invited to get involved with these events.
The Classroom. Across many of your courses you will find principles of debate incorporated as you hone your skills advocating for the theories and ideas in your chosen majors. All undergraduates are invited to enroll in Comm 331 (Argumentation and Debate). Students who are competing in either policy or BP should enroll in this course anytime during their first four semesters. If you have ever imagined college classrooms as a space where intelligent students were constantly engaged in in-depth discussions of contemporary political, economic, philosophical and cultural issues then this is the course for you. This 3 credit course will provide students an opportunity to enhance their research and advocacy skills as they spend the semester developing and testing arguments in the classrooms in series of informal and formal debates against their classmates.
Hosting. GU also serves as the host institution for a number of forensics activities. We have hosted the Western State Communication Association Championships, the Washington State High School Championships, the Conway Classic High School Speech and Debate Tournament, the 1985 and 2005 National Debate Tournaments and the Gonzaga Debate Institute (since the 1970s) which is one of the largest and most successful high school debate institutes in the nation. We have also partnered with Harvard University to alternate hosting duties for the traditional Harvard tournament. In odd years the tournament is hosted at Harvard and in even years the tournament becomes "The Jesuit" and is hosted on our campus.
For more information on any of those events or for more information on the GU program please visit the appropriate page on our website or contact Glen Frappier, Director of Debate, at frappier@gonzaga.edu.