Legendary debate coach Dr. Al Louden wrote that "Deciding to continue debate, selecting the most appropriate program, and knowing which college or university to attend are among the most difficult decisions facing high school students following graduation. Far too often these important decisions are also the least informed. "
For any potential debater, the decision to debate in college, and more importantly where to debate is one of the biggest decisions of their lives to that point. We hope this page provides you and your family the information you'll need to make an informed decision and determine if Gonzaga Debate is right for you.
Below are the answers to frequently asked questions we receive from prospective recruits.
FAQ
What is the college's support for the debate program?
Debate at Gonzaga is a deeply rooted tradition at the University and within the College of Arts and Sciences. This support is reflected in the the vast resources committed to our team. The university pays for all students travel expenses at tournaments including hotel, entry fees, meals, and transportation. In addition the university provides the team with a large, fully furnished house that we base our operations from, and full and part time coaches . Our 17 consecutive years qualifying to the NDT speaks to the consistent support shown our team. In addition to our policy team which has been around for over a century, in 2014 we launched our British Parliamentary team to provide additional opportunities for GU students.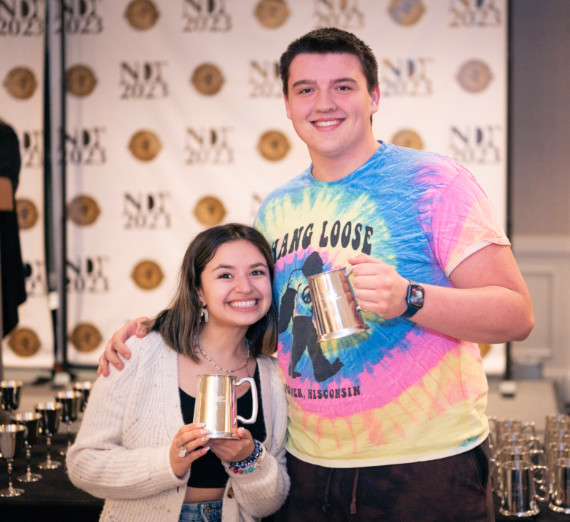 Where did you travel and do first year students get to travel?
The policy team usually travels to a wide range of tournaments including Georgia State, Weber State, UMKC, Kentucky, UNLV, Wake Forest, Harvard, Cal, and Texas. Our BP team will travel to tournaments across the region including Lewis and Clark, Linfield College and many others. We also have numerous public debate opportunities available for students. And yes, first year students who work hard and meet the expectations of a traveling member of the team will earn opportunities to travel.
Who coaches?
The GU staff has extensive competing and coaching NDT/CEDA collegiate debate. The coaches are active in argument development and research in addition to extensive work with students in the theory and practice of competitive debate.
Glen Frappier, Director of Debate
Jason Regnier, Assistant Director of Debate
Joe Skoog, Assistant Coach
What financial aid is available?
Gonzaga offers partial scholarships to students participating in NDT/CEDA policy debate. Our scholarships are merit based and they must be earned each year. Students who work hard, are outstanding team citizens, and demonstrate improvement and success often see scholarship amounts increase as they continue through their college career. You will automatically be considered for these scholarships after you have been accepted. Students with 3 or more years of high school experience in CX/policy debate are given preference for awards. We also have federal work study positions for students who qualify for those awards.
What kind of time investment does the team require?
Depends. If you are competing for our policy team then we will expect a lot. We have 12 hours of regularly scheduled practice per week in addition to weekly research assignments you are expected to complete outside of practice time. For our BP team the demands are less. You'll have one scheduled practice per week (about 2 hours) as well as the opportunity to schedule individualized practice time with our BP coach during the week.
Please feel free to follow up with the Director, Glen Frappier at frappier@gonzaga.edu with any additional questions.