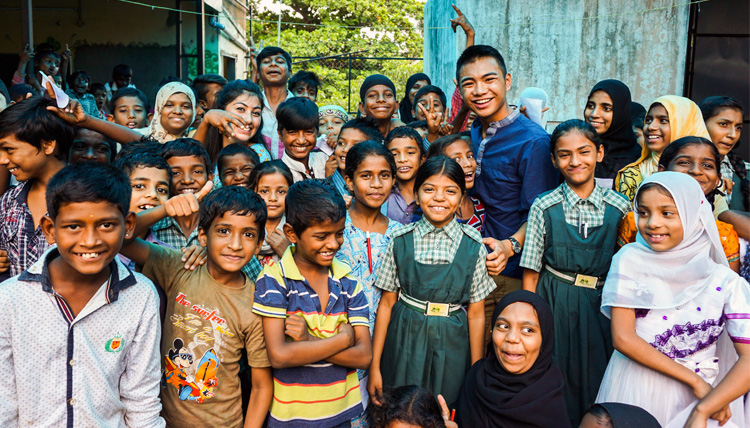 The Center for Global Engagement (CGE) moves students and scholars around the world, legally and safely, in order to have meaning-filled learning experiences and engagement as part of their academic career at Gonzaga.
We engage Gonzaga students, alumni, faculty and staff with students and scholars from across the globe in engaging education experiences, in Spokane and abroad. We build intercultural skills, foster dialogue, understanding, and respect for diversity. In so doing, CGE helps to position Gonzaga as a national leader in developing and managing innovative academic programming that teaches the skills, attitudes and knowledge necessary for our graduates to become reflective and ethical leaders in our increasingly interconnected world.
Working together, the departments of the Center for Global Engagement foster intercultural engagement in Spokane, in Florence, and abroad by initiating, developing, and supporting projects that cross programs and support strategic initiatives within the broader university community. Additionally, we advocate for the academic and cultural support necessary for international student and scholar success, and work to integrate returned study abroad students into a vibrant and engaged community of international learning and intercultural dialogue in Spokane.