Ashley Davis, Director of ISSS, PDSO, RO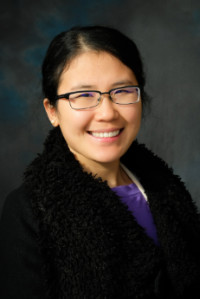 Ashley holds a master's degree in Adult and Organization Learning and Leadership and a bachelor's degree in International Business, and 10 years' experience working in international higher education. Ashley comes to Gonzaga from her role as Manager of Immigration and Student Success at the Community Colleges of Spokane. Prior to this position, Ashley served as the Associate Director of International Student, Scholar and Faculty Services (ISSFS) at the University of Idaho. Ashley has a comprehensive knowledge of immigration regulations pertaining to F and J visa holders, international student and scholar services, practices, and resources. She has a history of embracing innovation and facilitating process improvement with campus stakeholders.
Born and raised in China, Ashley speaks Mandarin Chinese. She's passionate about sharing her culture as well as helping create opportunities for intercultural exchange amongst the campus community. Ashley considers working with international students and scholars as one of the most rewarding professions. Helping the international community navigate new environments and witnessing their tenacity, creativity and growth is both gratifying and inspiring. Ashley is excited to join Gonzaga because of its mission to develop, educate and care for the whole person, which is perfectly aligned with her personal values.
In her leisure time, Ashley enjoys raising her daughter and reading books on various topics.
Responsibilities
Responsible for the operations of ISSS, including quality of services, international students and scholars well-being, immigration compliance, policies and procedures improvement, budget and personnel.
Serves as Primary Designated School Official (PDSO) and Responsible Officer (RO).
Supports Gonzaga's global engagement mission through collaboration, advocacy, and leadership.
Davisa3@gonzaga.edu | 509-313-3583 | Hemmingson 204D
---
Claire Le Poullouin, Assistant Director of ISSS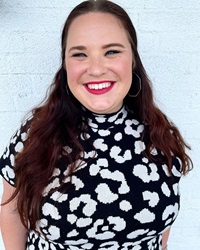 Claire is excited to be returning back to the Gonzaga community! Claire earned her bachelor's degree in English Literature from Gonzaga University as well pursued her Washington State Secondary Teaching credential with endorsements in English Language Arts and ELL/ESL.
Claire is a returned Peace Corps volunteer who served in the Kingdom of Tonga. While serving, she taught ESL at the Government Primary School in Mu'a and worked with various community leaders on community-based projects & initiatives. Claire is passionate about learning about her student's backgrounds and is excited to support all students as they continue to grow deeper into their gifts & talents.
She has traveled to Italy, Australia, Greece, Thailand, Ireland, Turkey, New Zealand, Indonesia, among others, and is always looking forward to planning her next trip. She also has family abroad in the Netherlands & France and keeps in close touch with her community in Tonga.
In her free time, she enjoys being by the water and spending time out in the Spokane community enjoying poetry slams, live music, and local theater.
Responsibilities
Responsible for community building among international students through cultural programming and activities, International Student Mentor Program, International Student Union, New International Student Orientation and International Alumni Program.
First point of contact for J-1 exchange students and visiting scholars. Serves as the Alternate Responsible Officer (ARO).
lepoullouin@gonzaga.edu | Hemmingson 102 | (509) 313-3549