Some Gonzaga Global students are admitted directly into undergraduate or graduate programs. and others are admitted to a Pathway program based on language proficiency. Pathway students participate in Intensive English Program language courses as well as specific courses in the Core, or their program of study. Shorelight-recruited students are called Gonzaga Global during their first year on campus and are supported by Gonzaga Global staff. All Gonzaga Global students are supported by Gonzaga's International Students and Scholar Services (ISSS) staff, Gonzaga Global staff, and faculty academic advisors.
Liliya Ambartsumyan, Gonzaga Global Managing Director
Liliya oversees Gonzaga Global program operations and student services. Email Liliya to schedule an appointment with her.
---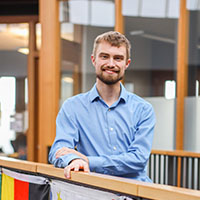 James Vair, Gonzaga Global Student Services Advisor
James helps Gonzaga Global students with academic, social, and cultural needs. Visit James' Meeting Calendar to schedule an appointment with him.
---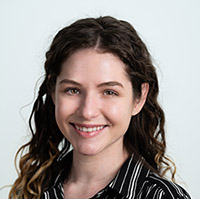 Tobi Goode, Gonzaga Global Academic Coordinator
Tobi supports continued academic success of Gonzaga Global students through direct intervention and campus collaboration. Visit Tobi's Meeting Calendar to make an appointment with her.