We are in the search process of a Study Abroad Director
For inquiries or assistance in the meantime, please reach out to interim Director of Study Abroad Ashley Davis at Davisa3@gonzaga.edu or 509-313-3583.
---
Katuska Kohut, Associate Director of Study Abroad
Katuska has worked more than fifteen years of her professional career in study abroad and international business. She received a bachelor's in biology and French from Vanderbilt University and holds an MBA from Gonzaga University. After studying abroad in France (three times) during college, she soon after settled in Paris, working there for seven years. Katuska is fluent in Slovak and French, and has traveled Europe, parts of south and central America, Africa, and China.
Responsibilities
Development and implementation of GU's home grown faculty-led study programs
Oversee the French Visa Process and various other visa process for summer study abroad
Promote, inform and advise students about study abroad opportunities; educate students about health, safety and logistics; conduct a Study Abroad
kohut@gonzaga.edu | Hemmingson 204 G | (509) 313-3546
---
Colleen Fischer, Assistant Director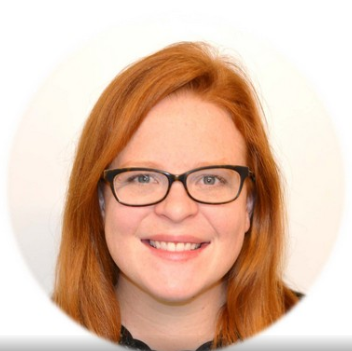 Like many in the field of International Education Colleen's passion started with her own study abroad experiences. Colleen spent three semesters and a summer abroad while obtaining her undergraduate degree in history from Villanova University. While studying abroad she was able to intern as a speech writer in UK parliament and spend time living in Germany, Ireland and Hong Kong. Colleen completed a MA in International Political Science at Villanova University. Colleen has lived and worked abroad in Australia and New Zealand. Colleen is originally from the east coast but enjoys the PNW's pace and appreciation of nature.
Responsibilities
Oversees and management of Gonzaga's study abroad semester programs
Promote, inform and advise students about study abroad opportunities; educate students about health, safety and logistics; conduct study abroad orientations to help prepare students for life abroad
Helps facilitate visa process for sponsored study abroad students
fischer@gonzaga.edu | Hemmingson 204 H | (509) 313-6560
---
Stashia Kaiel, Senior Study Abroad Advisor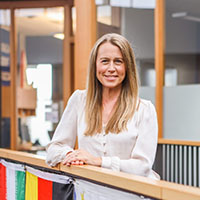 Stashia's study abroad experience in Spain during her junior year of college launched her career path in international education. For the past twenty-five years Stashia has been involved in supporting students explore new cultures and languages in a variety of settings including the past 13+ years here at Gonzaga University. She has also traveled for leisure and work to a total of 18 countries within three different continents and temporarily lived in two countries – South Korea and Spain. Stashia is married to a Gonzaga alum and has two daughters – one in college and the other in high school.
Responsibilities
Manage and monitor selected sponsored programs located in Asia, Europe, and South America
Promote, inform and advise students about study abroad opportunities; educate students about health, safety and logistics; and conduct pre-departure orientations
Provide support with our Short Term Faculty Led Programs in application processing, advising, and communication with students and faculty leaders
Manage non-sponsored summer program applications and advising
kaiel@gonzaga.edu | Hemmingson 102E | (509) 313-6454
---
Mackenzie Pavlik, Study Abroad Advisor
Originally from New Mexico, Mackenzie is an alumna of GU & Gonzaga in Florence. She spent the last 4 years working as a Park Ranger in Zion and Yosemite and loves the outdoors. She appreciates the Jesuit philosophy of seeing God in all things, especially the natural world. She is thrilled to return to Gonzaga University and Spokane, Washington to pursue work in the Study Abroad field to both witness and help facilitate the positive impact that Study Abroad has on students. She has traveled a good deal: visiting India and Africa while her brothers resided there, visiting another Gonzaga alumni's home in Thailand, and working as an Au Pair in Southern France are highlights. Mackenzie plans to obtain her Masters in Communication & Leadership from Gonzaga University.
Responsibilities
Management and monitoring of the Gonzaga in Florence Study Abroad Programs
Oversees the Italian Visa Process for students and faculty who will be in Italy
Promote, inform and advise students about study abroad opportunities; educate students about health, safety and logistics
Travels and recruits student from various Gonzaga partners around the U.S. for Florence
pavlik@gonzaga.edu| Hemmingson 102C | (509) 313-6454