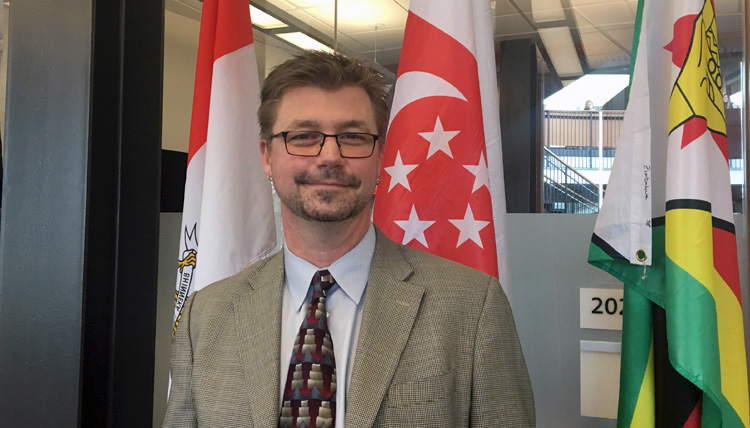 Welcome to the Center for Global Engagement at Gonzaga University!
The Center for Global engagement provides students and scholars with the tools and opportunities to experience our increasingly interconnected world as an integrated part of their education at Gonzaga.
Our vision for the Center for Global Engagement is grounded in Gonzaga's commitment to animate academic excellence across the institution through the cultivation of global perspectives and global engagement in our curricula and in our communities. Consequently, the vision for the Center for Global Engagement is one of Gonzaga students, alumni, faculty and staff engaged with students and scholars from around the world in intellectually stimulating educational experiences that measurably build intercultural skills, and foster dialogue, mutual understanding, mutual benefit, and sustainable peace.
As an integrated group of international educators, faculty and administrators, the Center for Global Engagement supports students and scholars moving safely and legally around, building meaningful and intellectually-stimulating engagement. Together with our faculty at the English Language Center and Gonzaga in Florence, the Center for Global Engagement strives to engage you – students and scholars – as we all endeavor to transform ourselves into engaged global citizens.
Please join us. You are welcome here!
In Peace,
Joseph Kinsella, Ph.D.