Undergraduate Research Spotlight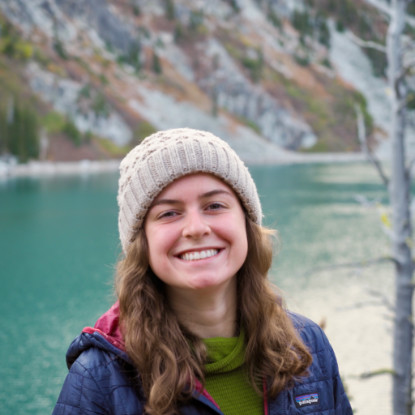 Student:
Maureen, Class of 2022, History & Environmental Studies Major
Faculty Mentor: Dr.Robert Donnelly
Research Title: "Keeping the Cream City's Color: Housing Discrimination and Racial Segregation in Milwaukee, Wisconsin"

Peer Perspective: "Maureen's ('22) research looking into Milwaukee's racial housing discrimination shows the ability for students to use research skills garnered from their work at Gonzaga and apply it to important issues across the US. Her interdisciplinary project looks into a crucial and socially impactful topic, thus allowing Maureen to conduct extremely vital research at an undergraduate level." -Georgia, Class of 2022
Student: Sophia, Class of 2022, Biology Major
Abstract: Rhodoquinone (RQ) is an electron carrier that participates in the anaerobic metabolic pathways of some bacteria and eukaryotic organisms. Due to its significance in cellular metabolism, understanding the biosynthesis and role of RQ may precede the development of novel anti-parasitic and anti-microbial drugs. In some bacteria and protists, RquA is an essential enzyme that converts ubiquinone (UQ) to RQ. It has been previously shown that RquA tagged with a green fluorescent protein (GFP) is localized in the mitochondria of W303 yeast cells. Seeking to further characterize the RquA protein in its native specimen, Rhodospirillum rubrum, the RquA protein was tagged with the GFP protein. By performing a biparental conjugation, the pPUCTerm_GFP_RquA plasmid was transferred to H2 R. rubrum for expression of GFP-RquA. This fusion protein will be expressed and localized in cells using super resolution confocal microscopy.
You can support students like Maureen.
Psychology Undergraduate Student Research or Presentation Award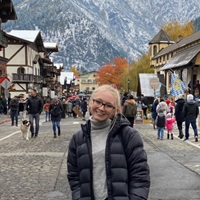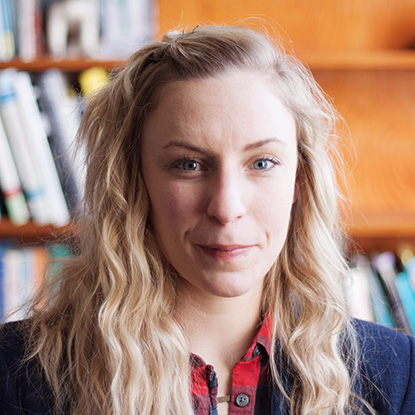 Congratulations to Gillian and Dr. Sarah Arpin, who won the Council on Undergraduate Research's Psychology Undergraduate Student Research or Presentation Award!

Student: Gillian, Class of 2022, Psychology Major (pictured left)
Faculty Mentor: Dr. Sarah Arpin (pictured right)
Research Title: "Social Support and Academic Performance"
Best Poster Award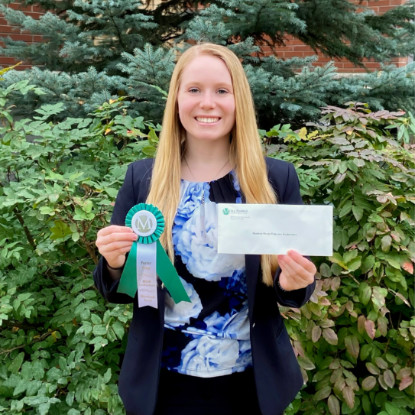 Congratulations to Cassidy, who won the Best Poster in Biochemistry award at the 2021 Murdock College Science Research Conference!

Student: Cassidy, Class of 2022, Biochemistry
Faculty Mentor: Dr. Shannen Cravens
Research Title: "Investigating the Effects of Uracil Damage on Dz8-17's Therapeutic Potential "
Welcome to CURCI
The College of Arts & Sciences launched the Center for Undergraduate Research & Creative Inquiry (CURCI) in 2016 in order to promote, publicize, facilitate, and celebrate the transformative educational experiences that occur through student-faculty collaborations. In late 2021, CURCI's role expanded to support all GU undergraduates.
CURCI's mission aims to animate Ignatian inquiry and student transformation in the context of undergraduate scholarly and creative works. We accomplish this by funding projects and presentations, which create student experiences that amplify their self-awareness today so that they may be Ignatian leaders tomorrow. Specifically, CURCI administers funds as well as supports fundraising for projects and presentations, while also capturing the student impact from those projects and presentations. Support for undergraduate scholarly and creative works comes in the form of Morris Undergraduate Research Fellowships, the Killen Scholars Program, Jesuit Mission Fellowships, CURCI Fellowships or Research Assistantships, as well as long-standing programs within the Natural Sciences – notably the Gonzaga Science Research Program. Opportunities for the presentation of undergraduate scholarly and creative works can be found through the Spokane Intercollegiate Research Conference, CAS Undergraduate Research Showcase, Distinguished Alumni Speaker Series, and CAS Conference Awards.
For details about opportunities and eligibility, see myGU.
Through intentional engagement and collaboration with the world around us, our students undergo the transformation needed to build a better tomorrow. Please support our students in their transformation by
donating today
.