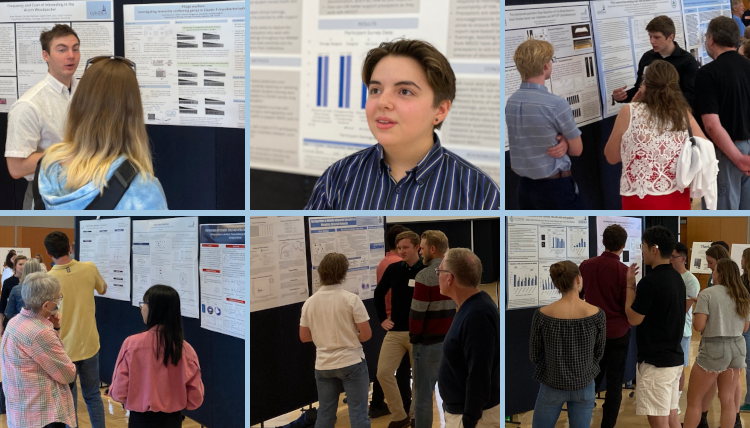 The Undergraduate Research Showcase at Fall Family Weekend
Next year's Undergraduate Research Showcase will be held on Saturday, October 7, 2023.
The Undergraduate Research Showcase is an opportunity for students to share their projects and research with their families as part of Gonzaga's Fall Family Weekend.
The Fall Family Weekend (FFW) research poster session originated through the Gonzaga Science Research Program (GSRP) in 2004, which served the Biology, Chemistry & Biochemistry, and Physics Departments. In 2017, the GSRP FFW poster session became the Undergraduate Research Showcase as part of the Center for Undergraduate Research & Creative Inquiry (CURCI), which served the College of Arts & Sciences. As of 2021, the Undergraduate Research Showcase serves and supports all of GU's undergraduate researchers.
The 2022 Undergraduate Research Showcase featured more than 80 presenters and represented a wide range of majors throughout the University. We look forward to next year's event, which will be held Saturday, October 7, 2023 in the Hemmingson Ballroom.
For more details, including registration for presenters and programs from previous years, please visit myGU.