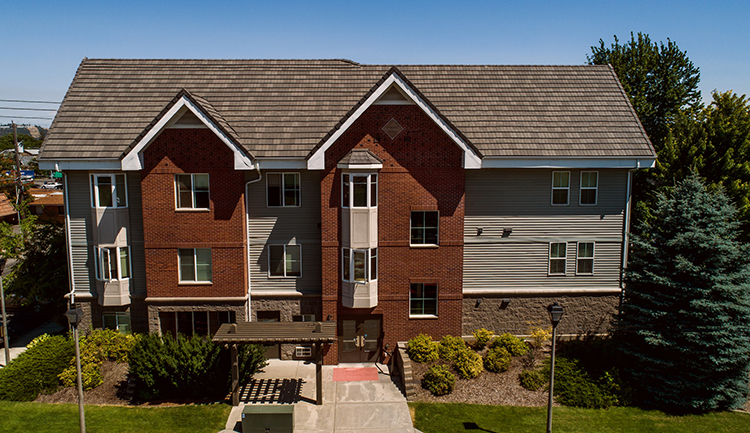 Twohy Hall is located at 801 East Boone Avenue.
Twohy houses about 85 students that are in six person single gender suites. The first floor contains a large lounge area with recreation equipment. Twohy has kitchen facilities on the first and third floor, as well as free laundry on the second and third floors. Conveniently located in the northeast corner of campus, Twohy is only about a five minute walk from Hemmingson (Student) Center and the library.
Coed by Suite
3 floors
2 RA's (one male, one female).
Fireplace on every floor, foosball table, table tennis, pool table and air hockey. TVs in common areas
2 kitchens, 2 laundry rooms (total of 4 washers and 8 dryers), 4 private study rooms, common space on every floor and large lounge on main floor. 2 communal bathrooms.
Carpeted floors in common areas and bedrooms, linoleum floors in bathrooms, kitchens, and laundry rooms.
Floorplans
Additional Photos