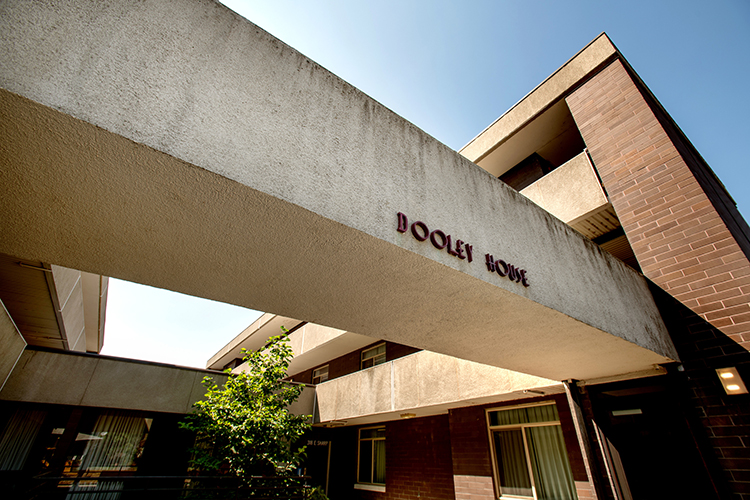 Dooley House is located at 318 East Sharp Avenue.
Amenities:
Full Kitchen
Laundry Rooms
Dining Area in Basement
Vending Machines
Study Rooms
Piano
Ping Pong Table
Pool Table
Features:
Mixed Gender by Suite
1st and 2nd Year Students
Suite-Style
Floorplans
Note: These rooms have moveable furniture. The dimensions are approximate. Exact dimensions may vary slightly.
Additional Photos