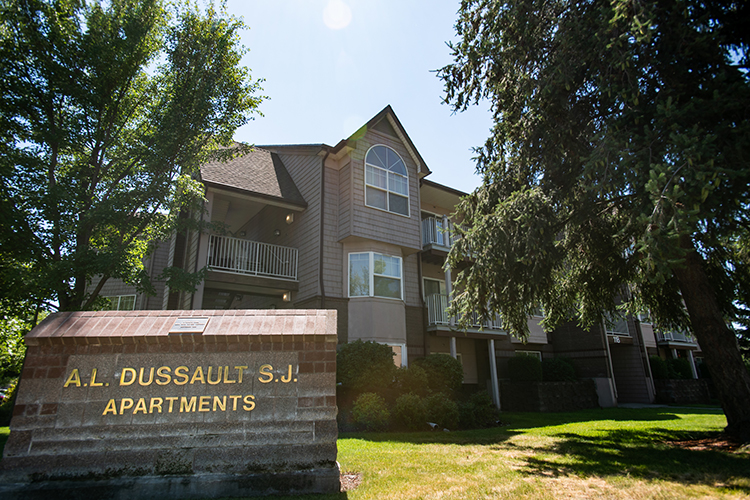 The Dussault (Suites) Complex is located at 118 East Desmet Avenue.
The community of Dussault is great for residents who want to cook on their own and relax in their own living area. Dussault has great amenities such as a kitchen, bathroom, patio or balcony and large living areas in every suite.
Co-Ed building
2nd year students
Suite-style (no stove/oven)
3 floors
3 separate buildings (A, B, C)
5 RAs, live-in Chaplain, professional Residence Director office
TV, pool table, ping pong table, foosball table
common area kitchen, 2 bathrooms, 9 washers, 12 dryers, living area
8 ft ceilings
Linoleum in kitchen and bathroom, carpet in living room and bedrooms
3 buildings A, B, and C
Building B contains main floor common space with full kitchen (stove/oven, microwave, cabinets, provided cookware, sink, and refrigerator/freezer), piano, TV, foosball, and pool/ping-pong table, regular table, and chairs.
Building B also houses the only laundry room for Dussault residents with 9 washers and 12 dryers, and a main wash sink. There are two common bathrooms in this main area.
All buildings are made up of 3 floors of suite-style apartments.
Building B has no inner hallways
A and C have inner hallways.
All three buildings have apartments with external-only doors.
Floorplans
Note: These rooms have moveable furniture. The dimensions are approximate. Exact dimensions may vary slightly.
Additional Photos