Gonzaga University School of Law is proud to announce the Gonzaga Center for Civil and Human Rights Fellowship Program at the International Criminal Court (ICC) in The Hague, Netherlands. Gonzaga Law was the first law school in the United States to be invited to participate in this ICC Fellowship Program, which will run for two weeks immediately following the 2018 Gonzaga Law in Florence program. During the ICC Fellowship Program, eight Gonzaga students will review evidence and documents under the supervision of ICC prosecutors in pending ICC cases. Professor Brooks Holland, Director of the Gonzaga Law in Florence program, observes, "The students who participate in this fellowship program will have an extraordinary opportunity to immerse themselves in the global human rights work of the ICC, to interact with ICC prosecutors, and to contribute to real ICC cases."

Recognizing the significance of this unique opportunity for Gonzaga students to participate in the human rights work of the ICC, the Center for Civil and Human Rights at Gonzaga Law has agreed to sponsor these students as Center Fellows. Professor Jason Gillmer, Director of the Center, explains that "the ICC Fellowship Program is central to the Center's mission of providing students with opportunities to explore and address issues relating to civil and human rights. At the ICC, students will gain first-hand experience with cases impacting communities on a global scale." Center Fellows thus will bring the mission and resources of the Center with them to the ICC, with the goal of cementing Gonzaga's relationship with the ICC into the future.

Gonzaga Law is pleased to introduce the inaugural class of Center Fellows, who were chosen from an extremely competitive group of applicants by a Center committee consisting of Professor and Center Director Jason Gillmer, Center Assistant Director Nicole Herrera, and Professor and Florence Law Director Brooks Holland: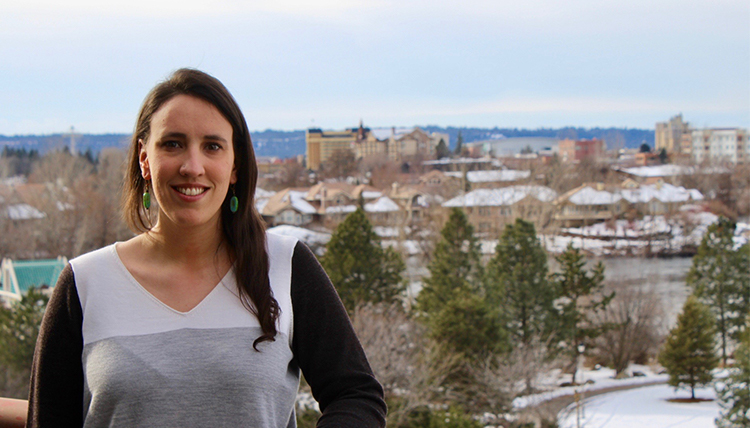 Rebecca Smith

Rebecca Smith's experience working at international human rights organizations, her undergraduate studies in cultural anthropology, and her position as the Detention and LGBT Immigrant Rights Initiative Paralegal at the National Immigrant Justice Center, led her to law school. From her work at a sexual assault crisis center in the Middle East to providing direct legal services in Detention Centers throughout the Midwest, she has seen the powerful impact that competent legal advocacy can make in the lives of marginalized people.

Rebecca's drive to become an attorney is fueled by her passion to challenge unjust institutions that perpetrate global inequity and injustice. She is interested in applying her global perspective to direct legal services and working to challenge violent systems including mass incarceration and the criminalization of immigration in the United States.

Although Rebecca used to perceive the International Criminal Court as a mechanism to address human rights abuses in foreign countries, she now understands the global importance of the ICC as she worries about extremism in the United States. She looks forward to participating in the fellowship program to gain insight into the issues the ICC addresses and the legal procedures used to effectively advance international human rights.
---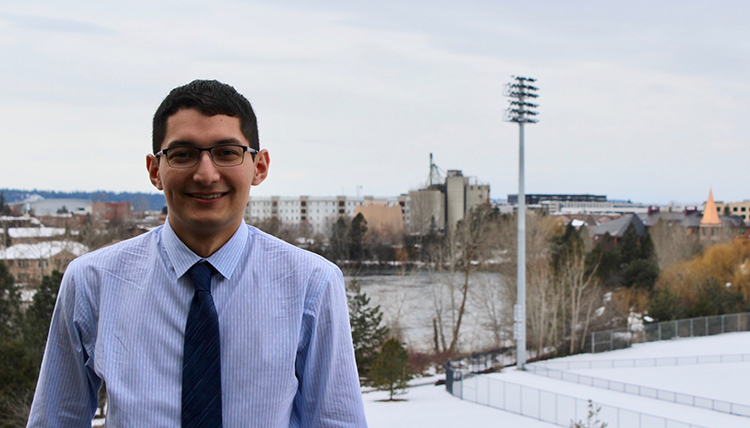 Ryne Smith
Ryne Smith is from Albuquerque, New Mexico. He attained a bachelor's degree in Criminal Justice with a minor in Forensics from New Mexico State University. His interest in International Criminal Law was piqued by his time studying abroad in Spain and Ireland during his last year of undergraduate study. While attending National University of Ireland Maynooth, he took an International Criminal Law Class, which first informed him of the history and practice of the International Criminal Court. This class was one of the biggest factors driving his interest in the ICC and its aim of developing an international jurisprudence for human rights.

In law school, Ryne has been devoting his time to various organizations including the International Law Society, Criminal Law Society, Medical Law Society, Mission Possible, Street Law, and the Gender and Sexuality Alliance. He is always looking for more opportunities to do work in his community through these organizations, his current project is to help reorganize the Hispanic Law Caucus with the intent to better educate the Hispanic community as well as other communities with immigrant populations on their rights. Ryne is most excited for the opportunity to have hands-on experience with criminal cases with far reaching implications.
---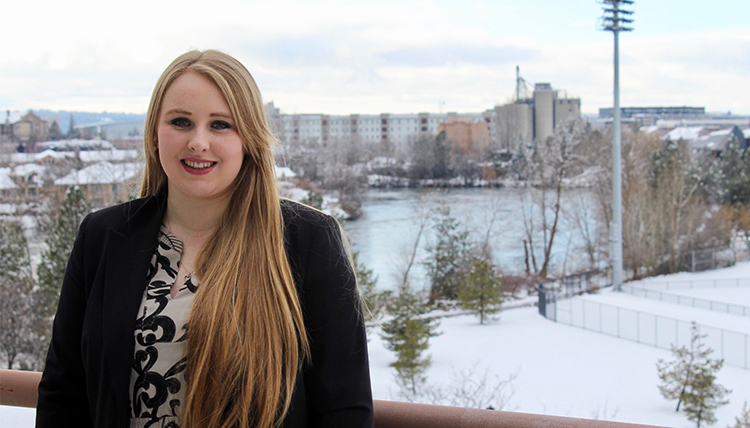 Micaela Meadows
Micaela Meadows is from East Wenatchee, Washington, and is a double-Zag, having attended Gonzaga University for both her undergraduate and law studies. Micaela has degrees in journalism and political science.

Before law school, much of Micaela's work was centered in working with elementary students, many of whom had difficult pasts dealing with abuse and abandonment. Her experience working with these students heavily influenced her choice to come to law school, as she hopes to advocate as a special victims prosecutor for children who have suffered abuse.

Micaela was drawn to the ICC program because of its close connection to the prosecutorial work she aims to do in the future. From the fellowship program, she hopes to gain experience working with sensitive subject matter so that she is prepared for working on special victims cases in the future.

Aside from her involvement as a Center Fellow, Micaela is involved in the Criminal Records Clinic and Street Law, and regularly participates in law school competitions. In her spare time, she enjoys writing, baking, and traveling.
---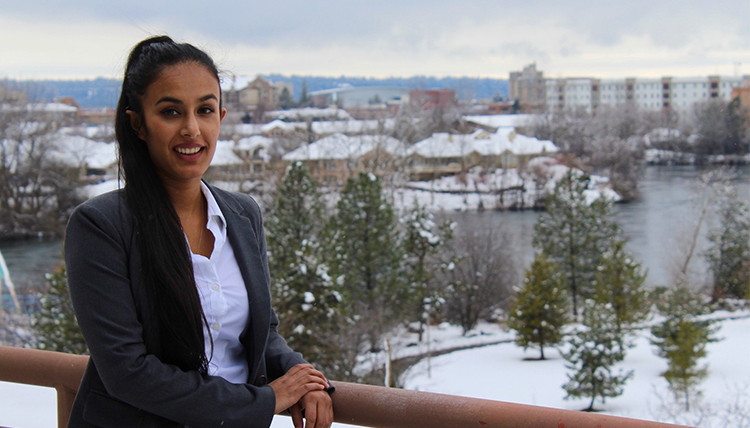 Gurpreet Dhatt
Gurpreet Dhatt was born and raised in western Washington. She graduated from Kentridge High School and completed her undergraduate degree at Washington State University. Gurpreet has a bachelor's degree in political science with a minor in criminal justice.

From a young age, Gurpreet saw those in her immediate community struggle to understand how the law could help them. Her motivation to attend law school stems from her desire to help those in her community navigate the legal system.

At Gonzaga, Gurpreet is a member of Street Law where she goes to local high schools to do presentations informing students about the law. Gurpreet is also a member of the Women's Law Caucus and has volunteered at the Citizenship Day Clinic in the Tri-cities, helping those eligible to apply for citizenship.

Gurpreet believes that the ICC program is an amazing opportunity to get involved in the legal profession globally. The world's first permanent international criminal court has staff members from approximately 100 different states. She believes working with people from all around the world, in the pursuit of international criminal justice, is an invaluable opportunity to be exposed to diverse legal thoughts and perspectives in one setting.
---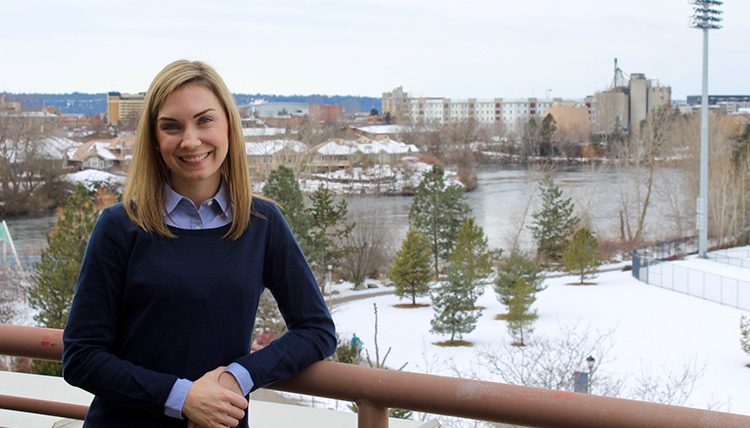 Lesley Gangelhoff
Lesley Gangelhoff was born and raised in Spokane, Washington. Prior to attending law school, she worked at a local business for 14 years. Her Bachelor's degree is in International Affairs from Eastern Washington University. The summer before her senior year, she completed an internship in Cape Town, South Africa working with survivors of sex trafficking and prostitution. This experience, along with her senior research project, motivated her to pursue a law degree.

Lesley recognizes the impact the legal system has on every aspect of our daily lives, and she hopes to use her degree to help individuals in her community access justice. Currently, she is a volunteer intern with the Moderate Means Program, a partnership between the Washington State Bar Association and Washington's law schools that connects qualified individuals with reduced-fee legal assistance. She is also a member of Gonzaga's Women's Law Caucus.

Lesley is honored to be a part of the Center for Civil and Human Rights' ICC Fellowship Program. The majority of her undergraduate research centered on sex trafficking and prostitution in Europe, so she is looking forward to gaining firsthand experience in the international criminal justice field. Lesley hopes to gain a deeper understanding of how the international community can continue its collective efforts in fighting human rights atrocities, and would also like to explore ways in which international goals and ideas may be applicable to domestic anti-trafficking efforts.
---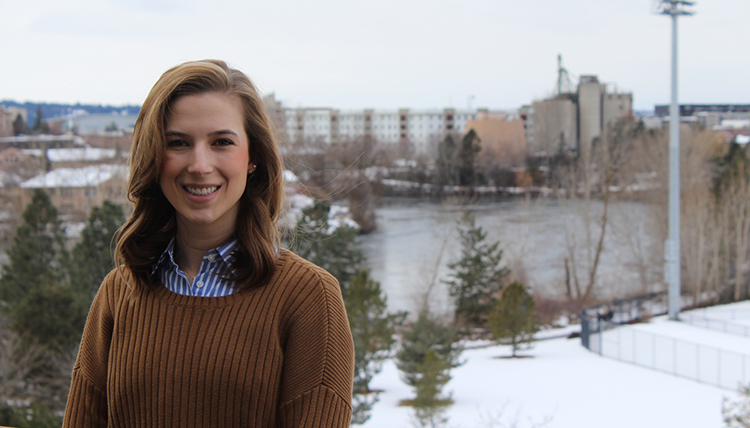 Colleen Penny
Colleen Penny took her first steps across the lobby of her parents' law firm. Born and raised in Boise, Idaho, she graduated with an Economics degree from Boise State University in 2017. During her undergraduate career, Colleen balanced her time between studying, working at two law firms, interning at the Idaho State Senate, and investing in her two passions: travel and history. She studied abroad in Prague for a summer, travelling to Berlin, London, and Budapest to study history and international cultures in and out of the classroom.

Colleen's passion for history and her experience in the legal field drove her to attend Gonzaga Law School with dreams of pursuing a career as a prosecutor in human rights law. The International Criminal Court fellowship immediately caught her interest, fueled by her desire to fight for justice and to help those suffering from human rights violations. Through the program, Colleen hopes to gain direct insight into what a day in the life of an ICC prosecutor looks like, as well as experience working in a fast-paced human rights legal field.
---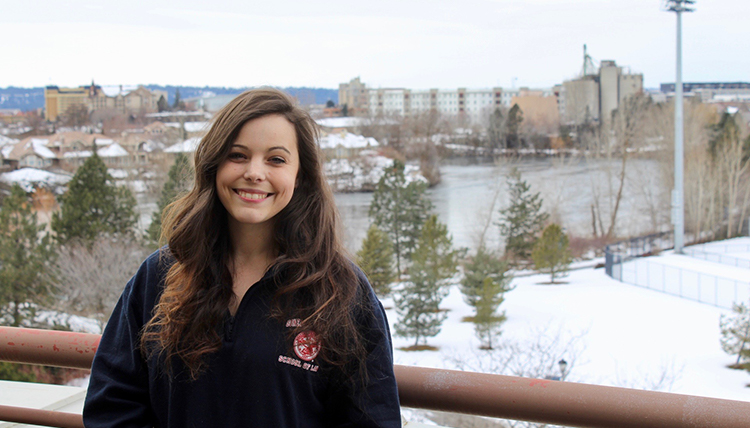 Sara Duross
Sara Duross graduated cum laude from the University of Florida with her BA in Philosophy. She moved to Spokane to attend Gonzaga University School of Law in the fall of 2017, and she intends to stay and practice law in the area after graduation.

Sara has a passion for public service and has dedicated more than 2,000 hours to serving her community. Some of Sara's most meaningful public service experiences include organizing back-to-school drives for low-income students, helping to make and deliver over 500 meals to homeless Veterans in the Gainesville community for Thanksgiving, and providing assistance to local teachers to help mitigate their tremendous workload.

Sara came to law school with the hope of furthering her commitment to helping vulnerable people in the community, and she was drawn to Gonzaga because of its strong Jesuit mission and commitment to its students. Sara is an intern with the Moderate Means Program, and plans to continue in this role for the duration of her time at Gonzaga. She is interested in international human rights and immigration law, and through the ICC fellowship, she hopes to gain a greater understanding of the intricacies of the law and how it is applied on an international level. She is also looking forward to forming lasting relationships with the other Center Fellows, and is grateful for the opportunity to represent the Center and Gonzaga in The Hague.
---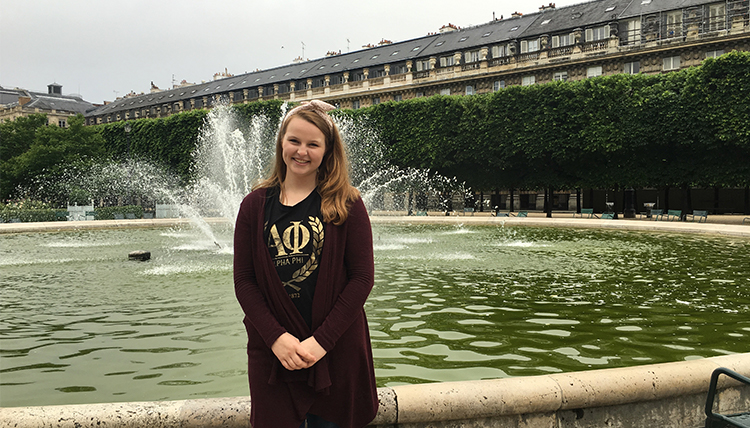 Ellen Prochaska
Ellen Prochaska is a law student at Creighton University School of Law, who will participate as a 2018 Center Fellow as a visiting student, drawing on Gonzaga's valued international programs affiliation with Creighton Law. Originally from Blair, Nebraska, Ellen is excited to expand her horizons by participating in this program.

Ellen graduated from Creighton in 2017 with a Bachelor of Science in mathematics. Her love of problem-solving, coupled with her desire to work with people, made law school seem like a perfect fit. As an undergraduate student, Ellen was a devoted tutor and served as the President of her sorority. She loved helping students achieve their greatest potential, especially the women in her sorority. She has carried her passion of supporting women with her to law school, where she is a member of the Women's Law Student Association.

Ellen hopes to return from the ICC Fellowship with resources and experiences that she can share with her peers at Creighton. After participating in the fellowship program, Ellen will continue her studies in international law with Creighton University's program in Nuremberg, Germany, in which Gonzaga students previously have participated. Creighton's Nuremberg program includes an International Criminal Law course in addition to a course on the impact and legacy of the Holocaust on international law. Although Ellen is excited to embark on her journey abroad, she will miss her friends and family back home in Nebraska, including her Newfoundland dog, Winnie.