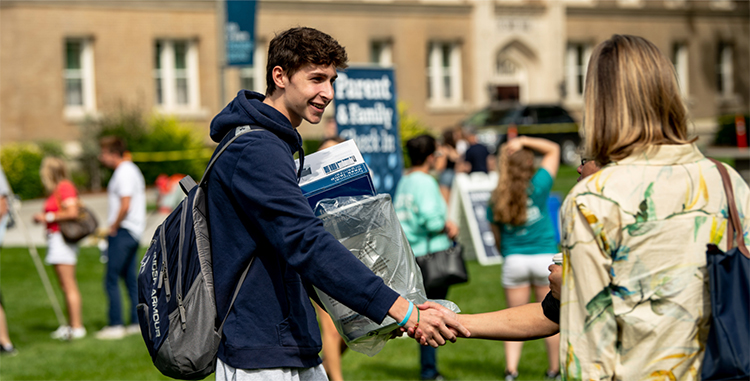 Gonzaga Global is a joint partnership between Gonzaga University and Shorelight designed to support international students throughout the enrollment process and promote personal and academic success during their first year on campus.
As an international student studying through Gonzaga Global, you'll receive customized student services including:
Dedicated admissions support
A streamlined application process
Visa interview preparation
Professional development
Academic advising
and more
Gonzaga Global's services are designed to ensure you thrive in your new environment.
We offer direct entry into undergraduate degree programs and select graduate degree programs, as well as specialized Accelerator pathways that combine your degree courses with additional English-language support. We help you find the entry point that's right for you and provide the community and resources you need to succeed at Gonzaga and beyond.
Ready to learn more about Gonzaga Global?