In 1887, Father Cataldo answered the call of Spokane's founding fathers and opened Gonzaga College—and we have proudly served our city since.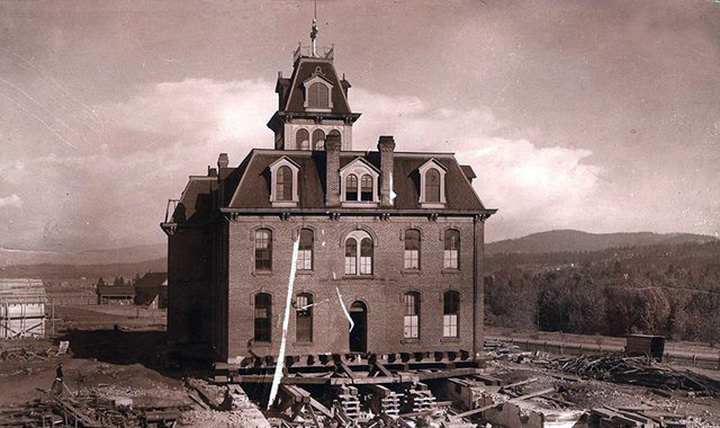 The histories of Spokane and Gonzaga have unfolded together. It all began when Spokane's founding fathers looked to Father Joseph Cataldo, S.J., to build a college that would serve the new city. In 1881, Father Cataldo purchased 320 acres of land along the north bank of the Spokane River—a location people once referred to as "the old piece of gravel near the falls." And in 1887, on that foundation of granite emerged a thriving community of Jesuit priests, teachers and students.
In the decades since, we have worked alongside our growing city to help it flourish. When Spokane needed lawyers, we opened a law school. When it needed teachers, we opened our School of Education. And when it needed engineers and business professionals, we added engineering and business schools. Throughout our history, we formed community partnerships to address pressing issues—including race relations and health care—to create solutions that would better our city and the lives of people who live here.
Our alumni have left an undeniable mark on Spokane. Generations of Spokane's civic, political and business leaders found their start at Gonzaga, and many expanded their influence beyond our city into the world. Our graduates include Tom Foley, former U.S. Speaker of the House; Christine Gregoire, former Washington State governor; Sherman Alexie, well-known writer and filmmaker; Scott Morris, president and CEO of Avista; and many other local, state and national leaders.