Graduating from Gonzaga is just the beginning. Your first years at Gonzaga set the foundation, but you're a Zag for life. Welcome to your new forever home as Gonzaga Alumni.
Connect with Zags on campus, in your area and around the world by attending an alumni event near you.
Have you heard? Zag Nation is home to everyone! Friends, parents and family are an important member of our Zag family as well. Friends of our Zags are always welcome at any of our alumni events.
---
February 3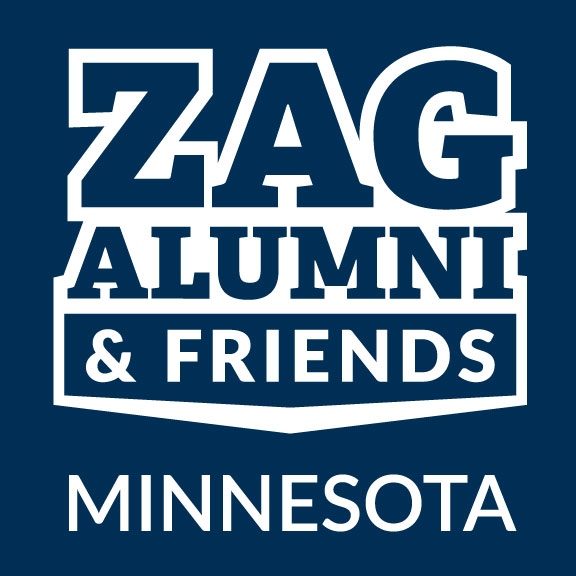 Join Minnesota Zags to watch the Timberwolves take on Jalen Suggs and the Orlando Magic. Use promo code: 22Gonzaga23
Date: Friday, Feb. 3
Time: 7 p.m. CST
Location: Target Center 600 N 1st Ave, Minneapolis, Minnesota
Price: $50
---
February 4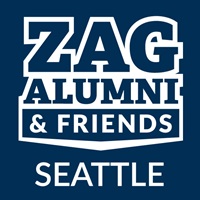 Join Seattle Zags by volunteering at the St. Vincent de Paul of Seattle/King County food bank on February 4 from noon to 2 p.m. Tasks include: organizing, cleaning, or cooking.
Sign-up instructions:
Click on the "Get Started" button below and complete the "Create Volunteer Profile" form.
After completing the form, you will receive an email with instructions on how to sign up for the GU Seattle Chapter volunteer opportunity.
Date: Saturday, Feb. 4
Time: noon–2 p.m. PST
Location: St. Vincent de Paul of Seattle | King County 5950 4th Ave S, Seattle, Washington
---
February 11
From game watches and service projects in chapters around the world, to career connections and mentoring, Gonzaga Day celebrates what it truly means to be a Zag for life.
Date: Saturday, Feb. 11
---
February 14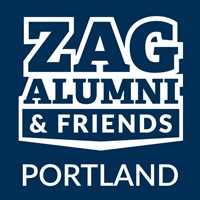 Portland Zags come watch the Trail Blazers take on Gonzaga alumni Corey Kispert, Rui Hachimura and the Washington Wizards. To receive special savings on the February 14 game tickets, use the link below and enter the promo code: ZAGS. Deadline to purchase tickets: Friday, Feb. 3. View the event flyer.
Date: Tuesday, Feb. 14
Time: 7 p.m. PST
Location: Moda Center 1 N Center Ct St, Portland, Oregon
Prices: start at $15*
*When you purchase tickets from the link below and apply the promo code: ZAGS.
---
February 16

Before the Zags go up against the Lions, make plans to join your Zag pals for the official Gonzaga Alumni & Friends pre-game event!
Date: Thursday, Feb. 16
Time: 6:30–8 p.m. (8 p.m. game time) PST
Location: The Living Room, Malone Student Center, 1st floor Los Angeles, California
Price: $25
---
April 8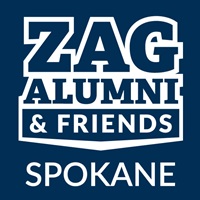 Zags of all ages are invited to a giant Easter Egg Hunt at Gonzaga University! Come celebrate this joyous season with colorful eggs scattered across the quad and a race to gather them all!
Date: Saturday, April 8
Time: 10–11 a.m. PDT
Location: Gonzaga University 502 E Boone Ave., Spokane, Washington
Price: Free
---
April 15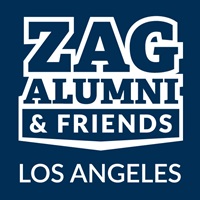 Join Gonzaga LA-area alumni and friends to cheer on the Gonzaga Baseball team as they play the LMU Lions.
Date: Saturday, April 15
Time: 6 p.m. PDT (doors open at 5 p.m.)
Location: Page Baseball Stadium 1 Loyola Marymount University Dr, Los Angeles, California
Price: Tickets start at $9
---
TBD April date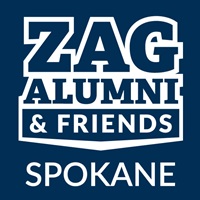 Join Spokane-area Zags for a networking social at the Kalispel Golf And Country Club.
Date: April date TBD
Time: TBD
Location: Kalispel Golf And Country Club 2010 W Waikiki Rd, Spokane, Washington
Please check the Gonzaga Spokane Chapter Facebook & Instagram for more details.
---
May 27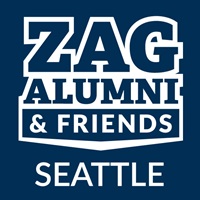 Spokane takes over T-Mobile Park for another year! Show your Zag pride in your limited-edition, co-branded Gonzaga/Mariners jersey while you root on the Mariners as they face the Pittsburgh Pirates! $5 of every ticket sold will go towards the endowed Seattle Regional Scholarship!
Date: Saturday, May 27
Time: 11:30 a.m.–5 p.m. PST (11:30 a.m. pregame event on Rooftop Boardwalk. 1:10 p.m. first pitch)
Location: T-Mobile Park 1250 1st Ave S, Seattle, Washington
Prices: $35 View / $53 Main Level