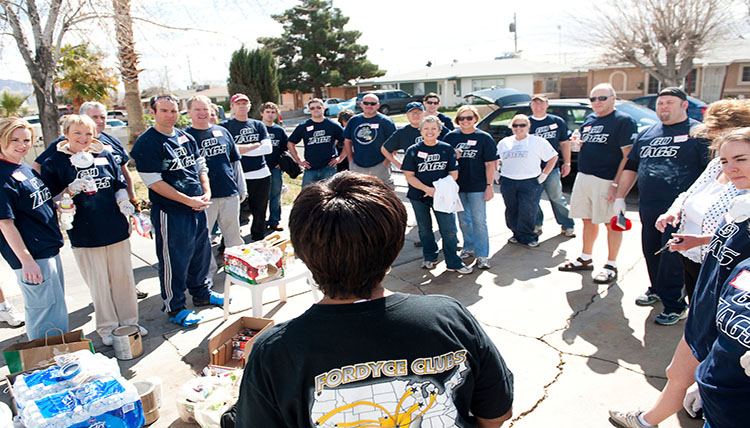 Serving is part of the Gonzaga DNA, and we're grateful to be included among the organizations you choose to give your time to. Volunteer for a variety of events – regional chapter, athletic, mission and service, networking and social events.
As an alumnus of Gonzaga University, you know first-hand the opportunities a Gonzaga education offers to students around the world. Our alumni are located all across the U.S. and are often in places that representatives from the Office of Admission aren't able to visit. Give back to Gonzaga by being an Alumni Admissions Representative at a college fair or admissions events in your area. Click on the tile below to learn more!
Explore opportunities to give back to Gonzaga, and fill out the volunteer form to get involved!