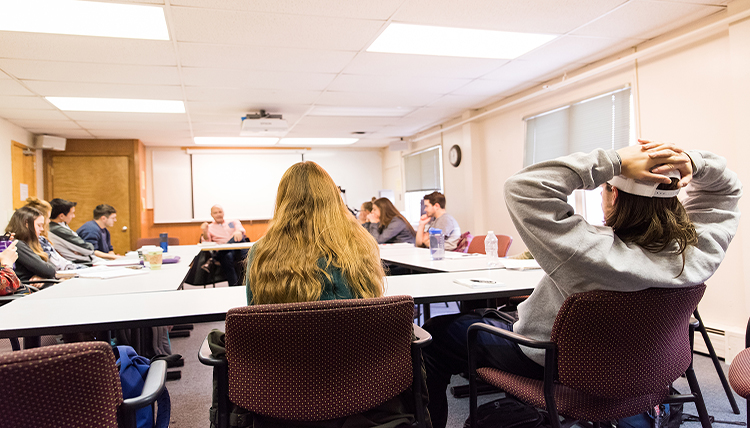 Alumni Audit Program
If you have a degree from Gonzaga and you are a current Alumni Association member, you are eligible to audit a lecture course offered at the undergraduate level during the fall and spring semesters. Cost is $25 per course (check-only) with a maximum of 1 course per semester.
**Courses are open on a space available basis with the consent of the instructor. Hands-on/interactive courses and modern language courses are unavailable to be audited (for example: performing arts, music lessons, drawing or painting, labs, etc. are unavailable). Only lecture courses at the undergraduate level are available to be audited.
Steps to Auditing a Class
Please download or print the Alumni Audit Form
Fill out the form with your desired course information
Email the completed form along with a copy of your Alumni Association Membership card (or if you have recently purchased a membership but have not received a card in the mail yet, please send a copy of your membership payment receipt) to the Registrar's Office, Monday – Friday between 8 a.m.–5 p.m.
Once space availability in the course is confirmed by the registrar's office, alums must get permission from the instructor by either email or signature on the audit form and send to the registrar's office.
Once all signatures/permissions have been obtained and any course fees, if applicable, have been paid, the registrar's office will confirm registration with the alum and notify the Alumni Office. Alums must then mail their $25 audit fee (check-only) to:
Gonzaga Alumni Association, AD Box 77
502 E. Boone Ave.
Spokane, WA 99258
Please Note
The maximum number of courses that can be audited is 1 per fall and spring semesters only.
If you are not a current Alumni Association Member, please click here to register and submit payment. You can email a copy of your credit card payment to the registrar's office along with the completed audit form to register for the Alumni Audit Program. If you have any questions, email alumni@gonzaga.edu or call 509-313-5999.
** These classes are strictly for your personal growth. There will be no credit received and they do not appear on a transcript.