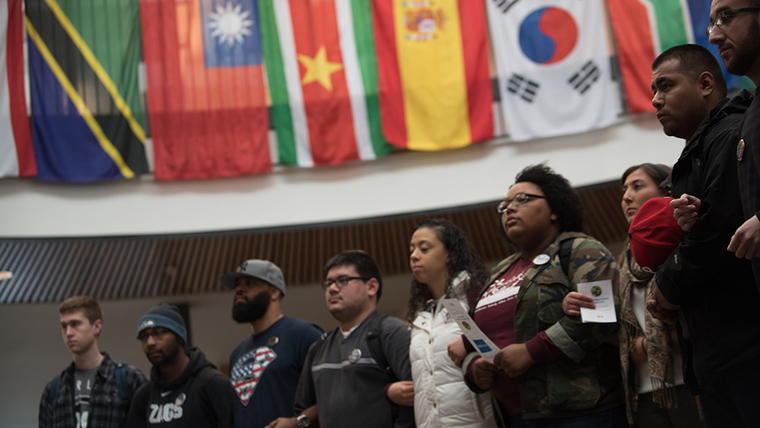 Gonzaga is a place where students and the community come together to celebrate the arts, explore cultures and intellectual insights, and experience the excitement of NCAA Division 1 athletics. From main-stage theater productions, to symposiums and globally known speakers, to Zag contests on the court, water and field, we are a bustling hub of activity and entertainment to engage all of Spokane.
Our Jesuit heritage places priority on advancing the arts, culture and diversity—not only at Gonzaga, but throughout the Spokane community. Our dance students provide free lessons at local elementary schools. International students host cultural events. And our faculty share their talents and expertise through community performances and presentations.
The Spokane arts and entertainment scene comes alive on our campus. We are a valuable asset for local artists and performers, who often use our facilities—including the Jundt Art Center and Museum, Hemmingson Center and Magnuson Theatre—for performances and other popular community.