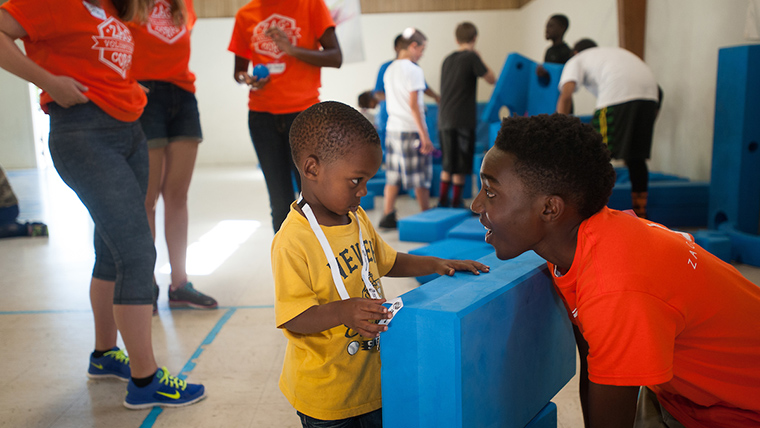 Gonzaga makes Spokane stronger. Our students, faculty, staff and alumni fuel the economic and social health of the region through their work, service and everyday life—bettering our region in countless ways:
As the city's sixth-largest private employer, with more than 1,200 faculty and staff and total annual payroll exceeding $91 million, we provide quality jobs for the region.
We create an exceptional workforce for regional employers. With 7,800 local alumni (23 percent of undergraduates from the last 10 years have settled here) Gonzaga graduates use their degrees, Jesuit values and unbridled enthusiasm to improve Spokane organizations and the community. Our students also support businesses as interns.
Since 2011, we have infused more than $75 million into the community through campus improvements and new premier facilities, such as the John J. Hemmingson Center. And the spending of our 7,600 students and 15,000 annual visitors pour millions more into local services and businesses.
Our students volunteer more than 100,000 hours—valued at $2.4 million—each year to service projects that help neighborhood children, at-risk youth, the elderly, the homeless, and others in need. Through programs such as our Legal Assistance Clinic, and United Way's Volunteer Income Tax Assistance (VITA), we bring professional services to low-income residents.
We provide programs that meet the economic priorities of our region. From our Native American Studies minor program, to our Hogan Entrepreneurship and Leadership program, we prepare students with the specialized skills regional employers need.