ZagOn: COVID-19 Resources
Vaccine requirements, vaccination clinics, fall semester plans, COVID-19 dashboard and more. Visit site
Office of Diversity, Equity and Inclusion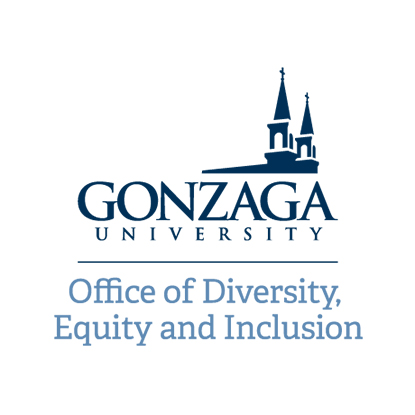 Our Mission
At Gonzaga University diversity affirms our faith-inspired commitment to an inclusive community where human differences thrive within our living, working and learning environment. We seek to nourish difference in our community characterized by mutual respect and the sustainable creation of a campus climate that attracts and retains students, faculty and staff members from diverse backgrounds.
In this context our human differences contribute to the richness of our academic community life. These differences grace us individually as human beings and collectively as a Jesuit, Catholic and humanistic university striving to fulfill our Mission.
As a community of life-long learners for the common good, we are bound together in dialogue. In this belonging the more we explore our similarities and differences, the stronger our relationships and understanding become. Gonzaga University Office of Diversity Equity and Inclusion sets very intentional goals for ourselves to help us become an inclusive, empathetic, and empowering multicultural institution.
Connect with Diversity, Equity & Inclusion