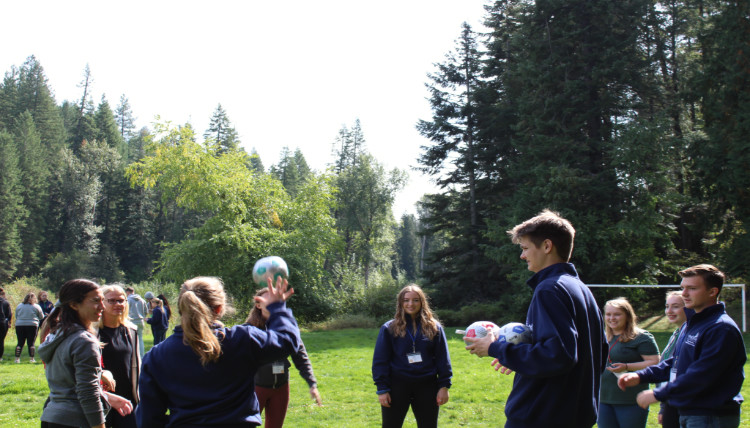 The Payne Center for Leadership Development, located on the 2nd floor of Hemmingson Center, is here to help students in any phase of their leadership journey, from connecting freshmen to over 150 clubs and organizations to the creation of a leadership portfolio for seniors seeking jobs or applying to graduate school. The services listed below are provided to help students make meaning of their leadership experience and transform that learning into valuable leadership skills.
Leadership Workshops: The PCLD offers a variety of skill-building workshops or can work with your club or organization to customize a workshop specific to your situation. Currently, we offer workshops on:
Team-building
Conflict Resolution
Life Balance
Time Management
Facilitation Skills
Strengths Quest Personal Inventory
Mindfulness and Leadership
Retreat Planning: We can assist your club or organization in finding a retreat location that fits your budget and needs, and help you design a retreat that meets the current needs and dynamics of your group.
Leadership Consulting: We are available to match your skills and desires to specific leadership opportunities, assist you in navigating a leadership challenge, discern your leadership strengths, or help you reach the next level of performance.
Leadership Library: Peruse our small but powerful leadership library located in Hemmingson Center, suite 203. Feel free to borrow a book or ask for book referrals pertaining to your interests. Some books in the library include:
The Spirit of Leadership by Robert J. Spitzer, SJ
Leadership for a Better World by Susan R. Komives and Wendy Wagner
Transforming Leadership by James MacGregor Burns
Community of Leaders: Spring Community of Leaders focuses on practical leadership skills for new and returning student leaders. The Fall Community of Leaders explores student leadership in the context of the University Mission and Jesuit principles, including cura personalis, magis, service and reflection.
Leadership Opportunities List: We have compiled a list of leadership opportunities (updated 08/2022) for students on Gonzaga's campus. This chart has information regarding the positions, compensations, and links to more information.