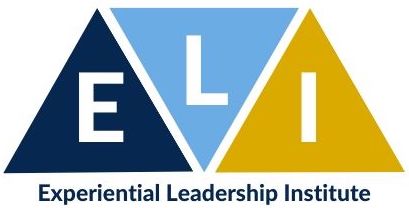 The Experiential Leadership Institute is a year-long leadership program that engages sophomores and juniors in experiences, reflection, and hands-on projects designed to further develop the leadership potential within each student. This program is rooted in the Social Change Model of leadership and centers itself on three primary pillars: Knowing Self, Building Community and Impacting the World. It is our hope that, as a result of participating in the ELI program, students will feel inspired, encouraged and supported in their personal leadership journey.
What do we do in ELI?
ELI creates a space for students to learn and make meaningful connections during interactive weekly small group and large group sessions. Students will experience key leadership content in large group and will have the opportunity to apply their learnings in their small group. Their small group also will have the opportunity to create positive change in the Spokane community through ELI's Community Impact Projects. Community Impact Projects are an opportunity for each small group to identify a need in the Spokane or Gonzaga community and support positive change in response to that need. Students collaborate to research and support existing efforts contributing to constructive change within that area and propose new initiatives, if needed.
Qualifications
Full-time sophomore or junior status at Gonzaga University for Fall Semester during the ELI Program term
Must be available Wednesday nights from 7:00pm-8:30pm
Strong interest in developing leadership characteristics in self and others
Sense of responsibility and adaptability
Effective organizational skills, including time management and ability to meet assigned deadlines
Commitment to grow and perform as a leader for self and for Gonzaga University
ELI Required Events/Components
Weekly Wednesday Night Meetings at 7pm
Small group meetings with your mentors weekly
One weekend retreat at the beginning of the year
One service immersion day during the year
Schedule subject to change due to special campus speakers/events.
Fee: ELI charges $25 participation fee. This covers our programming and retreat costs. Assistance is available if this fee is a barrier to participation.
For more information or application questions please contact ELI's hosting office, the Payne Center for Leadership Development at pcld@gonzaga.edu