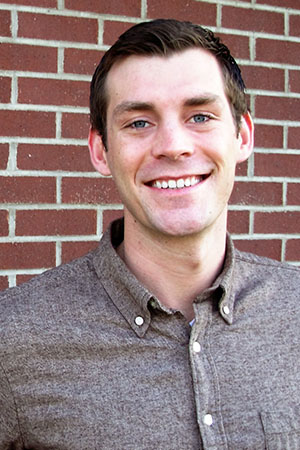 Russell Lytle
I grew up in Wenatchee, Washington, a small town situated on the Columbia River three hours from both Spokane and Seattle. A small mountain town in the middle of the state, Wenatchee is a Guinness Book World Record holder for the largest-made apple pie. A driving force throughout my life has been the abundant pride I feel for my home and my desire to serve. Growing up, while others dreamed of money and moving on to "bigger things," I dreamed of how I could be a positive impact in my community.
This goal led me to Washington State University and the pursuit of teaching credentials to be a high school history teacher. Upon graduation, I became the first Lytle to earn a college degree. I promptly returned to Wenatchee where I began teaching history and coaching Varsity Boys Swim at my alma mater: Wenatchee High School. During the two years I worked in Wenatchee, I was fortunate enough to teach both of my younger brothers and to coach one of those brothers to the district championship for boys swim. Our team that year had the highest finish at the state meet in school history.
As a teacher, I've faced inequality on a daily basis. While I found pride in advocating for my students, I also saw the systemic injustice that affected them. I saw a broken system, and I wanted to make a bigger impact than I was able to as an individual teacher. Thus, thinking I did not have enough experience to be the mentor my hometown needed, I decided to make a change. In the summer of 2016, my wife and I moved to Shanghai, China to teach preschool and immerse ourselves in another culture. Our time in Shanghai was unforgettable and life-changing, but what was even more life-changing was what came after that. Six months into our first year in Shanghai, my wife's mother unexpectedly passed away. We quickly returned home and began the process of picking up the pieces and determining how to care for her father--a 63-year-old man living with early onset Alzheimer's.
Shortly after our return, we needed the help and support of lawyers. A probate lawyer and an elder care lawyer set things right when we were lost and grief-stricken. This experience, paired with my teaching experience, solidified my desire to become a lawyer and make a difference in the world. With a law degree, I will have a tangible skill that I can use to empower others and democratize legal expertise for the needy and under-served in all communities. I am thrilled to begin this experience at Gonzaga Law School.