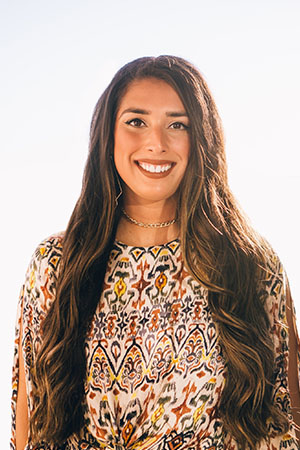 Bailey Pahang
We live in a world where institutions are set up to protect those who already hold the most power. As a future lawyer, I am blessed with the unique opportunity to use my voice to establish structures of support and affect change for our most marginalized communities who spend every day struggling in systems that were not created for them. As a woman of color, I strive to be an accessible and approachable ally.
During my undergraduate at the University of Washington, I will never forget when my favorite professor asked our class "What do you think is the number one predictor of a student's life trajectory?" The answer was zip code. At that exact moment, I knew in my heart that I wanted to be an advocate for youth, in hopes of using education as a tool to transform their life direction.
On campus, I was heavily involved in the Office of Multicultural Outreach and Recruitment as the Lead Student Ambassador. I developed a cultural identity workshop and spearheaded conferences empowering underrepresented minorities to pursue a higher education.
Additionally, I promoted wellness as a fitness instructor, growing my passion for making physical and mental health accessible for all. Furthermore, I conducted research on gender roles and stereotypes that inhibit women from pursuing careers in STEM.
Not only did these experiences build an awareness of the injustices in world around me, but they inspired me to take action. The moment I graduated, I began a Master of Science in Education through Johns Hopkins University and moved across the ocean to teach middle school on Oahu with Teach For America. Although becoming an educator has been the most rewarding role of my life, over the last three years teaching in multiple schools, six different subject areas, and various grade levels, I have come to the harsh realization that I am unable to shift a student's path when there are systems of oppression stacked against them. My classroom is a microcosm that highlights the injustice outside, and I am unable to affect large-scale change from within its four walls.
As an attorney, I will have the opportunity of advocating for students and families with the highest need. Many members of our community who need the most help do not have sufficient resources nor support. Growing up in a low-income community, I have witnessed firsthand the societal barriers and social inequity that plagues marginalized populations. Our community needs dedicated leaders and advocates knowledgeable of the law to fight for systemic solutions for our most vulnerable. I will be an activist who reaches individuals in their times of distress and protects their rights. I want to be an excellent lawyer to ensure the justice of those who are impoverished or underrepresented, consistently remembering that there is no dollar amount that could take the place of a human's life trajectory. I refuse to allow a person's zip code to dictate their future. I know in my heart that I am called to be an attorney not only to fight for the rights of individual clients, but also to create systemic solutions as a whole.